Saints of Tonga
A Century of Island Faith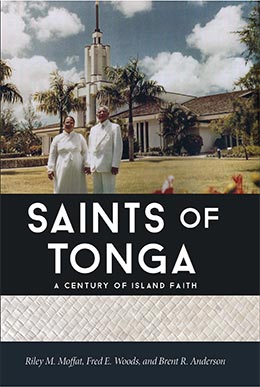 This book has not been released for online reading.
Published in 2019
ISBN 978-1-9443-9488-2
Book $31.99
Ebook $19.99
About the Book
Tonga has by far the highest percentage of members of The Church of Jesus Christ of Latter-day Saints of any country in the world. How did this come to be? At first, missionary work in Tonga appeared to be a failure. Then after the mission was closed for a decade, the Church returned and began harvesting the fruits from the seeds that were planted earlier amid tremendous official opposition. The truths of the gospel resonated with the Tongan people, who exhibited tremendous faith and sacrifice. The Church grew to be a strong influence in the Kingdom of Tonga and with the people of the country.