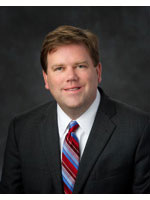 Reid L. Neilson was named the assistant academic vice president for religious scholarly publications in 2022. In this position, Neilson oversees three organizations on campus: the Neal A. Maxwell Institute for Religious Scholarship, the Religious Studies Center, and BYU Studies. Prior to this appointment, Neilson served full time as president of the Washington DC North Mission for The Church of Jesus Christ of Latter-day Saints from 2019 to 2022.
Prior to his mission presidency, Neilson was appointed as assistant Church historian and recorder and managing director for The Church History Department of the Church of Jesus Christ of Latter-day Saints in Salt Lake City. He also worked as the managing director of the Church History Department from 2010 to 2019. There he oversaw all department operations and facilities, including the Church History Library, the Church History Museum and the Granite Mountain Records Vault. During these years he served on the editorial boards of the Deseret Book Company, the Joseph Smith Papers and the Church Historian's Press.
A native of Southern California, Neilson received his BA in international relations from BYU in 1996. After graduation he worked for Arthur Andersen's Strategy, Finance, and Economics Division in Los Angeles and London, consulted for Walt Disney's Strategic Planning Division in Tokyo, and researched for the University of Michigan Business School's Asia-Pacific Human Resources Partnership in Hong Kong. He took graduate degrees in American history and business administration at Brigham Young University in 2001 and 2002, respectively. In 2006 he completed his PhD in religious studies at the University of North Carolina at Chapel Hill, where he was named an International Studies Scholar for Tomorrow Fellow.
Neilson began his career as an assistant professor of Church history and doctrine at BYU in Provo, Utah. He is the author of several books and has written many essays, book chapters, and introductions and presented dozens of papers on religion, history, and business at a variety of academic conferences. He is writing a history of Mormon missionary work entitled God's Army, which was published by Oxford University Press.
After serving a full-time mission in the Japan Sapporo Mission, Neilson married Shelly Anderson. They are the parents of three children and enjoy snow skiing and international travel as a family.