The Tabernacle: "An Old and Wonderful Friend"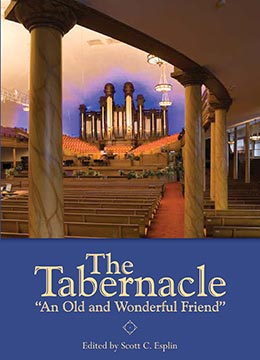 Published in 2007
ISBN 978-0-8425-2675-3
Book $24.95
About the Book
After the Mormon Tabernacle in Salt Lake City's Temple Square was renovated in 2007, historian Scott C. Esplin released this in-depth review of the Tabernacle's construction. Featuring beautiful and historic photos, much of the book consists of a newly edited version of Stewart Grow's thesis on the building of the Tabernacle. Grow was the grandson of Henry Grow, the bridge builder who built the roof of the historic Tabernacle. The editor has provided a new introduction, placing the thesis in historical context.