Martyrs in Mexico
A Mormon Story of Revolution and Redemption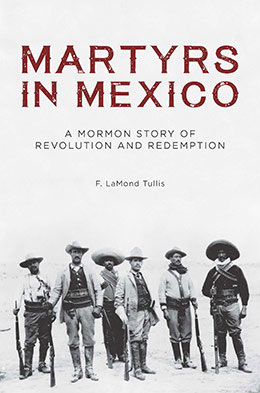 This book has not been released for online reading.
Published in 2018
ISBN 978-1-9443-9432-5
Book $19.99
Ebook $14.99
About the Book
"What bravery! They died with their boots on!" remarked one of the Zapatista executioners about the surreal way local Church leaders Rafael Monroy and Vicente Morales had stood to receive the fusillade of bullets that pierced their bodies. The terror of facing an execution squad notwithstanding, no cowering, begging, or hysterics marred their calm and stalwart resolution to not renounce their faith. The Zapatista commander had given them that option. The men responded by reaffirming their religious convictions, emphasizing that the only arms they possessed were not the concealed military weapons they were accused of hiding but rather their sacred texts—the Bible and the Book of Mormon.
The book first examines the founding of the LDS Church in the village of San Marcos in Hidalgo, Mexico, amid the trials of the Mexican Revolution of 1910–17 and the martyrdom of two members. The second part explores the trials of developing and organizing the faith in the state of Hidalgo up through the 1950s. This book is a riveting story of Mexican members and their country's society, economy, and polity.
Watch the book trailer here: