Winter 2008
Review Magazine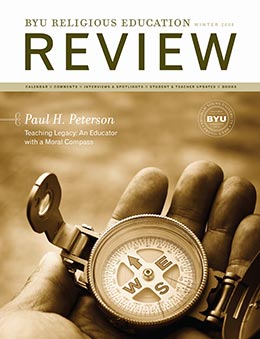 A Message from the Dean
Terry B. Ball, Dean of Religious Education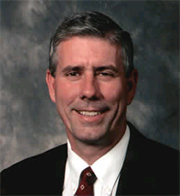 Religious education is a vital part of the Brigham Young University experience. Each year approximately 28,000 students choose to take religion courses on topics such as the Book of Mormon, the New Testament, the Old Testament, the Doctrine and Covenants, the Pearl of Great Price, teachings of the living prophets, Church history and doctrine, world religions, family history, mission preparation, and marriage and family.
When surveyed, BYU alumni consistently identify their religion classes as the most significant overall factor in helping them obtain the aims of a BYU education--one that is intellectually enlarging, spiritually enlightening, character building, and leading to lifelong service and learning. We are striving to maintain this level of success with our students, and we are anxious to share the BYU Religious Education experience beyond our Provo campus.
As part of that effort, we are pleased to present this inaugural edition of the BYU Religious Education Review. This biannual publication will replace the Religious Studies Center Newsletter as the primary venue for keeping our Religious Education professors, alumni, and friends informed about what is happening in Religious Education at Brigham Young University. In this new full-color magazine, you will find short articles and reports about the recent research of Religious Education personnel, current and upcoming publications from the Religious Studies Center, and information concerning conferences, symposia, and lectures sponsored and hosted by Religious Education.
We also plan to use this publication to better acquaint you with our faculty and to keep you abreast of our major projects, student mentoring, and gifting opportunities. We hope you will find this publication useful. Please feel free to e-mail Joany Pinegar (joan_pinegar@byu.edu) with recommendations for information we could share in future issues.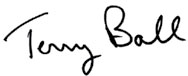 Terry B. Ball
Dean of Religious Education