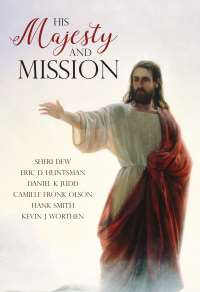 This book has not been released for online reading.
Published in 2017
ISBN 978-1-9443-9412-7
Book $17.99
Ebook $9.99
About the Book
The 2016 and 2017 BYU Easter Conferences
Christianity rises or falls based on the reality of the Resurrection. Christian religious leaders of all walks have commented on the importance of the Resurrection. Accordingly, this volume is organized to enhance our celebration of the miracle of the Resurrection. The essays published in this volume represent the talks presented at the annual Brigham Young University Easter Conferences in 2016 and 2017 by Sheri Dew, Eric D. Huntsman, Daniel K Judd, Camille Fronk Olson, Hank R. Smith, and Elder Kevin J Worthen. In this volume, readers will find the personal witnesses and testimonies of faithful disciples who have devoted their lives to understanding the Savior's majesty and mission. May their careful, heartfelt, and inspired words take root in your heart and bring you to a deeper, more personal conviction of the central role Jesus Christ and his Resurrection have in the eternal welfare of all God's children.