Boston and Beyond
Outreach
Barbara Morgan (barbara_morgan@byu.edu) was an assistant professor of Church history and doctrine at BYU when this was published. She recently returned from a one-year assignment in Boston coordinating seminaries and institutes in eastern Massachusetts. She was serving as the LDS higher education chaplain-at-large and as a member of the Religious Outreach Committee at this time.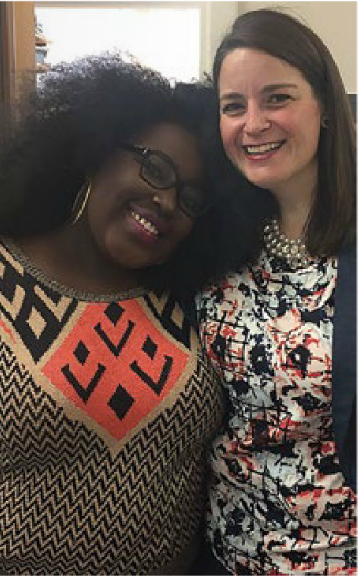 Living in Boston had always been a dream of mine, but I never imagined that I would be directing the LDS Church's institute of religion program there, serving as a chaplain at MIT and Harvard, and coordinating seminaries and institutes in eastern Massachusetts. After much thought and prayer and a bit of personal and professional coordinating, I headed to Cambridge, Massachusetts, for a one-year assignment.
With instruction to focus my attention on the institute program, I immediately began to familiarize myself with the young single adults in the area. The Boston metro area is a hub for Latter-day Saint young adults enticed by education, history, internships, work, and other opportunities. The Cambridge stake alone has three YSA wards and a mid-singles ward. With over one hundred institutions of higher education, including Harvard, MIT, Wellesley, and Tufts, I quickly realized that this institute program would be quite different than those found along the Wasatch Front. Rather than students coming to us, we went to them. They determined the time according to room availability on campus and their own personal schedules. One night each week we held classes at the institute building for all young single adults in the area. Additionally, we taught classes in chapels for spouses of graduate students and others who were interested.
I admittedly went to Boston with high expectations of the students. I knew that I was charged with teaching and ministering to some of the brightest minds in the world. My assumptions of the students were immediately validated as I began my first week teaching at Harvard, MIT, and Wellesley. These students were stretched to the maximum capacity in their academic and extracurricular activities, yet they made institute a top priority. At Harvard, we met in an old brick building on campus and gathered around a large, dark-wood, rectangular table, with pictures of old campus administrators and teachers on the walls and leather-bound dissertations and theses on the bookshelves. At MIT, we met in an old gray structure identified only as Building 4, overlooking the beautiful Charles River and the Boston skyline. At Wellesley, an all-women's college, class was held in an open space with a three-story ceiling, where students of other faiths could listen to our conversations and hear us singing a hymn and offering a prayer at the beginning of each class. The students came in during their lunch hour, ready to discuss the topic of the day. Having studied the assignments beforehand, they were ready and willing to ask pertinent and profound questions not only of me but also of each other. They expected and desired truth and deeper testimonies.
Each class and each university had a different feel and makeup of students. At MIT, for example, the majority of my students were returned missionaries. Most were born and raised in the Church, and the manner in which questions were asked and answered, often by themselves, was influenced greatly by how and what the students were learning at a renowned institute of technology. At Wellesley, the majority of the students who were enrolled in institute were converts of two years or less. In fact, two students were baptized during the year I was there, and one student was taking the missionary discussions. Most were in undergrad programs studying the social sciences and were heavily influenced by feminism and modern social ideologies, which led to thoughtful and poignant class discussions. None of them had served a mission, nor were any of them planning on serving at the time. At Harvard, due to the campus set-up and schedule, undergrads were separated from graduate students, The undergrads were a mixture of different genders and ages as well as membership time in the Church, although the majority were lifetime members. Their mixture of confidence and humility was not only intriguing but also inspiring. It seemed that they innately understood and owned the responsibility associated with their opportunities.
What all of these classes and students had in common, which was a pleasant surprise, was their genuine kindness. Without being prompted, they looked out for each other, sending text messages, researching answers to difficult questions, listening intently, praying for one another, testifying of and explaining the gospel, and offering sincere compliments. I was surprised as I sat down with a class of students one snowy and bitter cold afternoon to find a pair of iPhone-compatible gloves on the table in front of me. The students had noticed my one reddish-purple hand clasping my cell phone the previous week and quietly and selflessly resolved the problem. The students were also kind as they boldly shared the gospel with those not of our faith. At Harvard, for example, a handful of undergrads invited the entire student body to a "Meet the Mormons 101" event. After sharing a brief overview of the Church, the students spent the next couple of hours answering questions from about a hundred peers of different faiths and countries regarding various aspects of the LDS faith. Their knowledge of the gospel, mixed with the kindness towards those asking the questions, was inspiring. At MIT, the faculty director over student interfaith dialogue openly acknowledged her desire to have LDS students involved because they "were not only the most confident in sharing their beliefs, but equally respectful of others."
Although we had incredible young adults attending institute classes, my thoughts were often preoccupied with those not in attendance. In the Boston metro area, I learned from priesthood leaders that only approximately 10 percent of YSAs were actively participating in church or institute. As I worked closely with local Latter-day Saint leaders, including the Area Seventy, stake presidencies, the mission presidency, the regional public affairs director, and their spouses, as well as local members, I was impressed with the planning, work, and sacrifice they put into strengthening and reaching out to the young adults in the area. I came to appreciate even more the fundamental principle of unity and the critical role of councils in the Lord's work. In conversations with members of the Church's public affairs and research departments both by phone and in person, I also witnessed the interest and concern leaders in Salt Lake had for the young adults' conversion, their testimonies, and their reactions to recent difficult social issues, including same-sex marriage and gender roles. I was grateful to provide feedback and participate in these discussions.
One of my unique assignments in Boston was to serve as chaplain at Harvard and MIT. My assignment was to be a religious adviser, mostly to Latter-day Saint students but occasionally to others as well. As I met with leaders of other faiths on campus as part of this assignment, I recognized that concern for young adults and religiosity was not unique to our church but was widespread throughout the area. I remember a poignant conversation with a Jewish chaplain who expressed concern for the decreasing number of undergraduate students who participated in cultural and religious events sponsored by Hillel. His frustration and concerns in so many ways paralleled not only my own but also those of many other chaplains with responsibility over the religious involvement of young adults. I'll always remember the Catholic chaplain who sat beside me on a religious panel at MIT and publicly praised, in front of a large student body, the Latter-day Saints' stance on the family and gender roles. A highlight of my assignment was the opportunity to speak at the Harvard Memorial Church as part of their Easter Week. They thought it was unprecedented to have a Mormon chaplain participate, but as I spoke about the hope that comes through the Resurrection, I was grateful to show this ecumenical audience that members of The Church of Jesus Christ of Latter-day Saints have a deep faith in the Savior. (A future article will discuss my role as an LDS chaplain.)
In addition to my institute assignment, I also coordinated seminaries in eastern Massachusetts. As part of my assignment, I conducted monthly training meetings for early-morning seminary as well as some volunteer institute teachers. What a thrill it was to visit early-morning seminary classes held in homes, churches, and even online. On Martha's Vineyard, only three students enrolled—two immigrant cousins from Brazil and the son of the teacher. In Belmont, students met in a stake presidency member's home. The eleventh- and twelfth-graders met around the dining-room table, while the twenty or so ninth- and tenth-graders crowded around tables in the basement. The feeling in the home was electric as students, teachers, and leaders filled the house from top to bottom while studying scriptures together. In Cambridge, a class taught by an MIT graduate student consisted primarily of recent immigrant youth from Haiti and other third-world countries who gained increased hope from their LDS mentors. One of these students from Haiti was beaming as she walked into my religion class at BYU.
This multifaceted one-year assignment blessed me with an expanded vision of the Church, current issues, and certainly my role as a religious educator, among other things. I will ever appreciate the opportunity to influence and be influenced by Church members and leaders, colleagues from other faiths, , and my wonderful students.