Fall 2019
Review Magazine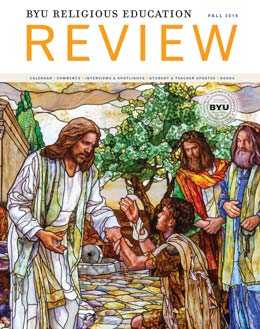 Faithful, Rigorous, Gospel-Centered Learning
A Message from the Deans' Office
Andrew H. Hedges, Associate Dean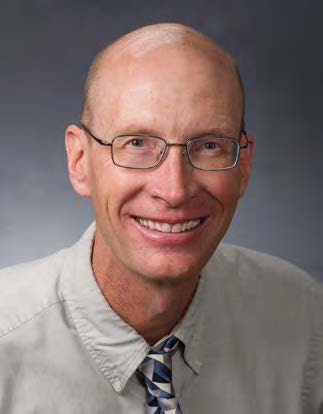 Just as my colleague J. B. Haws did in the last issue of the Review, I wish to express my thanks to Dean Brent L. Top and his administration for their leadership over the last several years. Through their vision and hard work, Religious Education is playing an increasingly significant role in the intellectual and spiritual lives of the students it serves and the academic community of which it is a part.
I hope to continue down the path that the previous deans have so clearly laid out. In my discussions with faculty members and students in a variety of fields, it has become clear to me that there is a growing need for faithful, intellectually rigorous, gospel-centered approaches to studying and understanding all that the sciences, humanities, and other disciplines have to offer. Perceived conflicts between religion and other fields of study are causing many to either abandon their faith or, in an effort to keep their faith, to throw away inspired methodologies and conclusions that have brought about so much good in the world. Never has there been such a need for an honest, faithful, and humble reappraisal of these questions in light of each discipline's best, most careful methodologies and the light of the restored gospel of Jesus Christ.
Housed at one of the finest universities in the world and benefitting from the accumulated wisdom and faith of inspired, well-prepared professors and leaders past and present, Religious Education is uniquely positioned to contribute to these discussions. What form these conversations might take—and what teaching and research initiatives might result from them—is difficult to say at this point. But I am humbled and excited to be part of the endeavor, and I invite my colleagues and others across campus and throughout the Church to bring their best ideas to the table.