Fall 2015
Review Magazine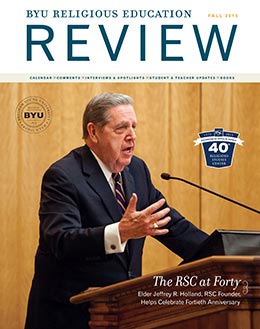 Our Worldwide Mission
Message from the Deans' Office
Brent L. Top, Dean of Religious Education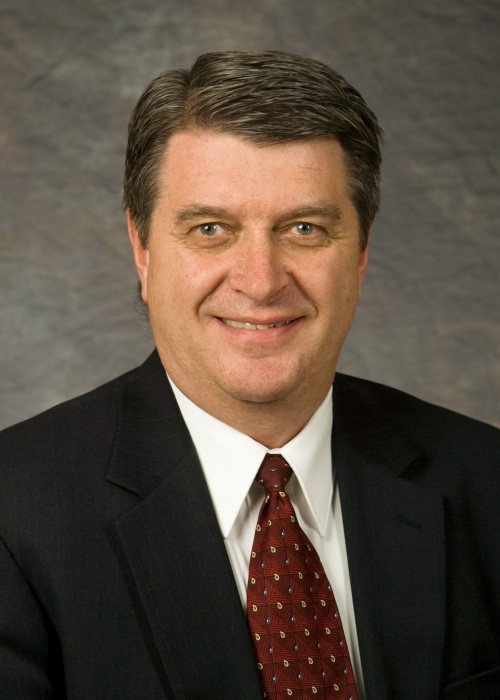 This year is the fortieth anniversary of the establishment of the Religious Studies Center at Brigham Young University. The RSC was founded by Jeffrey R. Holland, who was dean of Religious Education in 1975. At a recent fortieth anniversary celebration event, Elder Holland remembered that the RSC was established primarily to be "a recognized center or identifiable focal point around which the faculty of Religious Education could pool their scholarship and be able to publish distinctly LDS research and writing."
Since that modest beginning, the Religious Studies Center has published many important works, sponsored significant symposia and conferences, and in recent years established an important presence on the Internet, including social media and our YouTube video channel. The Religious Educator enhances gospel scholarship and promotes effective teaching. Selections of RSC publications are also translated and made available in Spanish and Portuguese. The direct influence of the Religious Studies Center—measured by Internet hits, publication purchases, and subscriptions, as well as numerous comments received—is being felt worldwide.
"A lot has changed in those forty years," Elder Holland observed, "but some things haven't—including the need for orthodox scholarship that both illuminates and defends the restored gospel of Jesus Christ." As the reach of the RSC continues to grow in future years—as our works increase in quality and draw the attention of the academic world—we must remember, as Elder Holland admonished, that the work of the RSC must help belief flourish and defend the Church throughout the world. That is our mission. That is what we intend to do.
The Religious Studies Center intends to raise the bar—to do more, to do it better, and to extend our influence for good to a wider audience worldwide. To achieve that mission, we will continue to need your support. Paraphrasing the words of Emma Smith uttered at the establishment of the Relief Society, the Religious Studies Center is "going to do something extraordinary. . . . We expect extraordinary occasions and pressing calls." As dean of Religious Education and director of the Religious Studies Center, I invite you to assist us—by written words or consecrated means—"to do something extraordinary" and to meet those "pressing calls" in the next forty years.
Sincerely,

Brent L. Top
Dean, Religious Education