Ratibor Branch, Hindenburg District
Roger P. Minert, In Harm's Way: East German Latter-day Saints in World War II (Provo, UT: Religious Studies Center, Brigham Young University, 2009), 280-1.
Located twenty-four miles from the seat of the Hindenburg District of the East German Mission, the city of Ratibor was just twenty miles north of the German-Czech border and thirty-five miles west of the German-Polish border. The branch of Latter-day Saints in this city was as isolated from the Church as it was from the rest of Hitler's Germany.
| | |
| --- | --- |
| Ratibor Branch[1] | 1939 |
| Elders | 1 |
| Priests | 0 |
| Teachers | 1 |
| Deacons | 0 |
| Other Adult Males | 0 |
| Adult Females | 13 |
| Male Children | 1 |
| Female Children | 0 |
| Total | 16 |
Due to a lack of eyewitnesses as of this writing, little is known about the Latter-day Saints in Ratibor. The mission directory shows that in late 1938, the meetings were held in the home of the Nawrath family at Gertrudenstrasse 37. Five years later, the same family hosted the branch for meetings at a different address: Gartenstrasse 14.
By 1946, virtually all ethnic Germans had vacated the territory, and any activities of the Church faded into history there.
No members of the Ratibor Branch—one of the smallest official branches of the Church in all of Germany—are known to have lost their lives in World War II. The Polish name of the town is Raciborz.
Notes
[1] Presiding Bishopric, "Financial, Statistical, and Historical Reports of Wards, Stakes, and Missions, 1884–1955," CR 4 12, 257.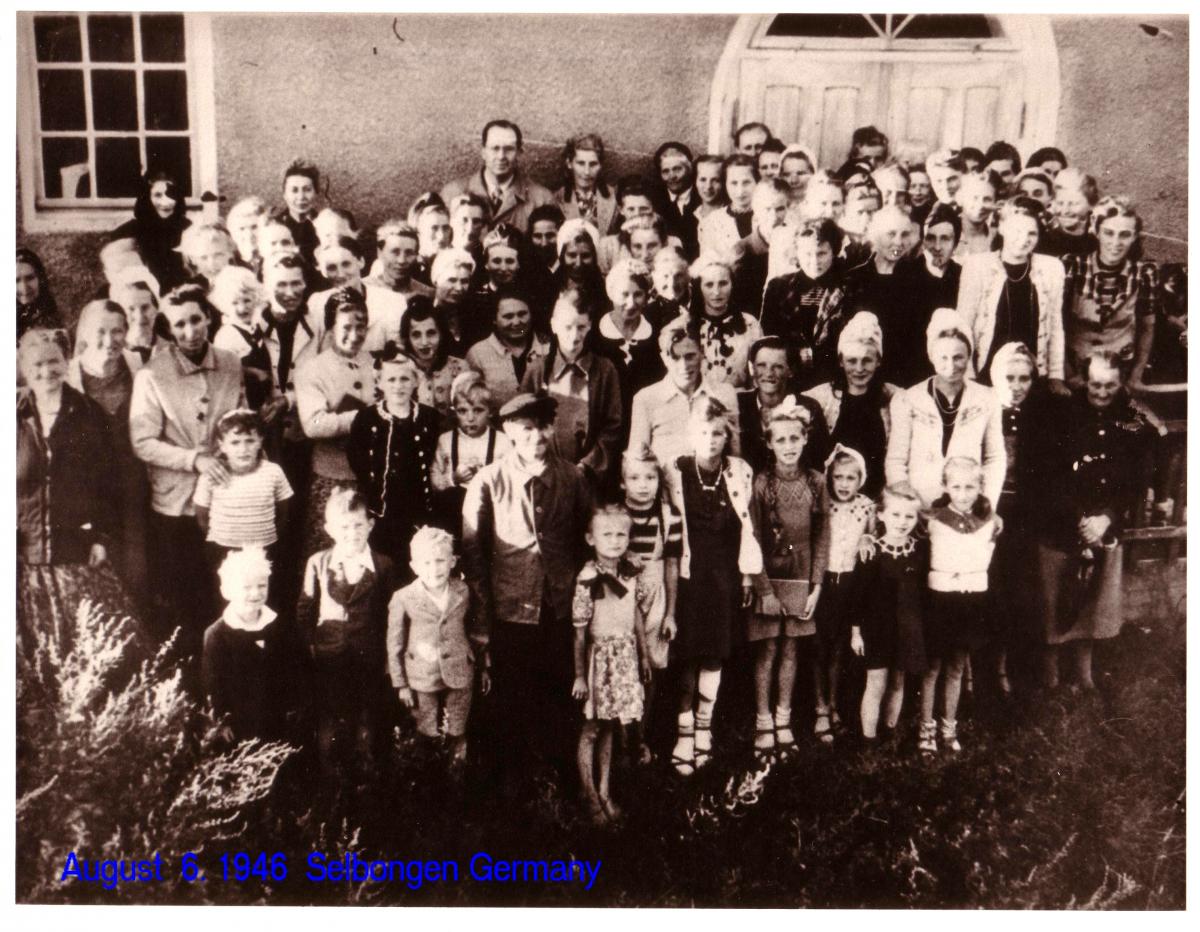 Elder Ezra Taft Benson visited the Selbongen Branch on August 6, 1946, to arrange for the delivery of Church welfare supplies.