Leipzig West Branch, Leipzig District
Roger P. Minert, In Harm's Way: East German Latter-day Saints in World War II (Provo, UT: Religious Studies Center, Brigham Young University, 2009), 350-1.
The Leipzig West Branch was a relatively young unit of The Church of Jesus Christ of Latter-day Saints in 1939. The population was far smaller than that of the Leipzig Center Branch. The West Branch met in rented rooms at Angerstrasse 18 in the first Hinterhaus.
The history of the East German Mission contains two entries regarding this branch, both from October 1939, one year before the war began. On October 19, Johannes Hurst was appointed branch president with Fritz Berndt as his first counselor.[1] Ten days later, a branch conference was held, including a social on Saturday night. The attendance was twenty-four members and forty-five friends.[2]
| | |
| --- | --- |
| Leipzig West Branch[3] | 1939 |
| Elders | 3 |
| Priests | 6 |
| Teachers | 0 |
| Deacons | 4 |
| Other Adult Males | 7 |
| Adult Females | 40 |
| Male Children | 2 |
| Female Children | 2 |
| Total | 64 |
Very little is known about the members and activities of the Leipzig West Branch. A history of the Leipzig Branch written four decades after the war indicates that the West and Center Branches were merged in 1941. Johannes Hurst was the first branch president thereafter, and the meetings were held at Moritzstrasse 10 for the next two years.
Kurt Nägler and his family were members of the Leipzig West Branch when he was drafted into the army. His wife, Martha, was faced with the same challenges experienced by several hundred Latter-day Saint women in Germany—rearing their children alone. Whereas many of those women had to be employed to do so, Martha was blessed to be able to stay at home and make do with her husband's army pay.[4]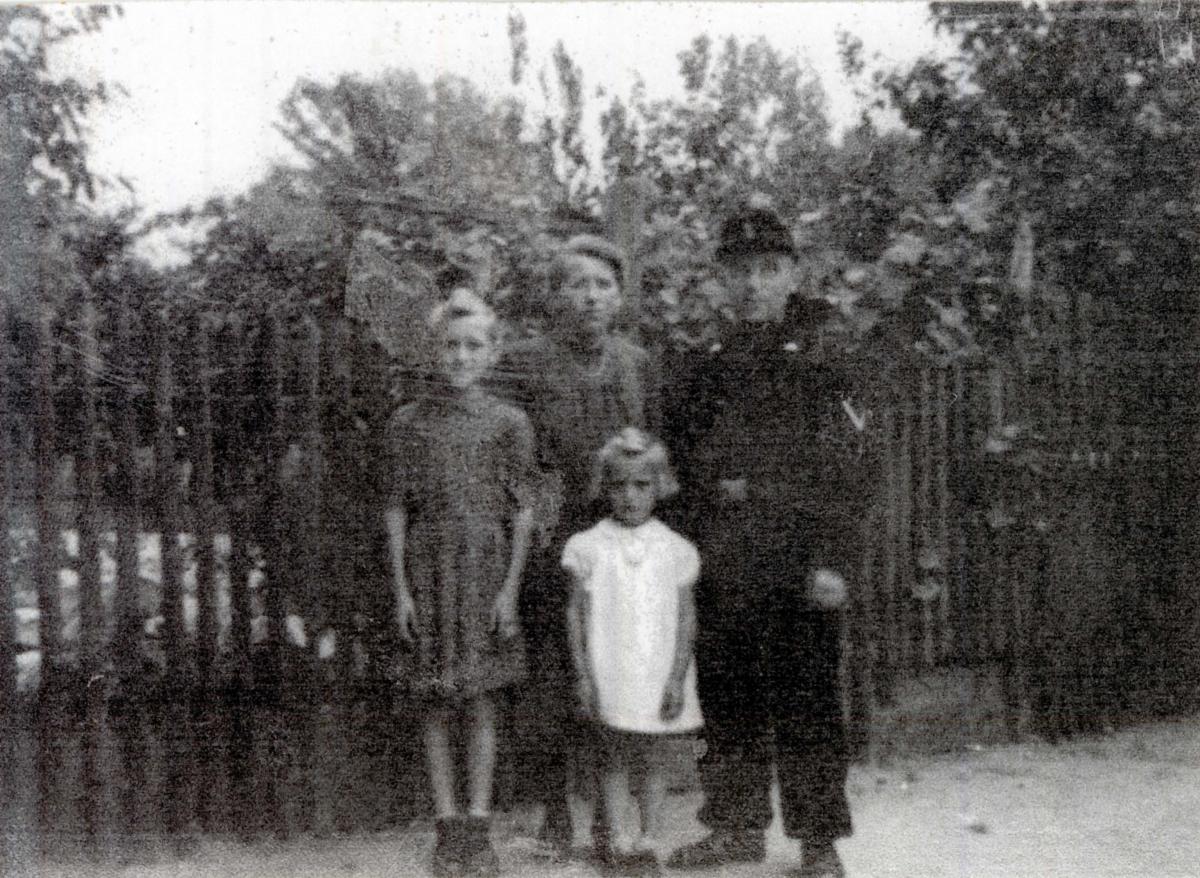 The family of Kurt Nägler in 1944, just before he was reported missing in action (G. Nägler Fischer)
In 1944, Sister Nägler was informed that her husband was missing in action somewhere in Rumania. According to their daughter, Gerda, "My mother never gave up hope that he would return until long after the war. She never doubted her testimony." However, Kurt was officially declared dead several years after the war. His two daughters became some of the many Latter-day Saint children who grew to adulthood with only one parent. The army pay Sister Nägler received from the government ended in May 1945, and she became the sole support of her daughters.
In Memoriam
The following members of the Leipzig West Branch did not survive World War II:
Gerolf Johannes Hurst b. Leipzig, Leipzig, Sachsen 16 Nov 1923; son of Johannes Georg Hurst and Klara Martha Koch; bp. 24 Nov 1931; k. in battle Saporohsja, Russia Sep 1943 (Werner Nägler; FHL Microfilm 162794, 1930/35 Census; AF)
Kurt Nägler b. Leipzig, Leipzig, Sachsen, Germany 4 Oct 1907; m. Martha Beyer; 2 children; MIA Romania 1944 (G. Nägler Fischer)
Amalie Selma Ulbricht b. Mittweida, Leipzig, Sachsen 22 or 23 Jul 1856; dau. of Karl Wilhelm Ulbricht and Christiane Rosine Eichhorn; bp. 6 Jun 1912; m. Chemnitz, Sachsen 3 Aug 1885, Gottlieb David Gustav Groeschke; 7 children; d. Leipzig, Sachsen 4 or 5 May 1940 (Sonntagsstern, no. 23, 7 Jul 1940, n.p.; FHL Microfilm 25778, 1930/35 Census; IGI)
Notes
[1] East German Mission Quarterly Reports, 1938, no. 41, East German Mission History.
[2] Ibid., no. 43.
[3] Presiding Bishopric, "Financial, Statistical, and Historical Reports of Wards, Stakes, and Missions, 1884–1955," CR 4 12, 257.
[4] Gerda Nägler Fischer, telephone interview with the author, June 2, 2007.