Each year, BYU Religious Education and the Religious Studies Center sponsor the annual BYU Easter Conference. A General Authority emeritus or former Church leader is invited to give the keynote address. Accompanying the keynote speaker are other teachers, educators, scholars, authors, speakers, historians, or experts on Christ. All speakers talk about the Savior, his life, his mission, his Atonement, and his influence in our lives today. Attending the BYU Easter Conference is an ideal way to prepare to celebrate the Easter season.
2021 BYU Easter Conference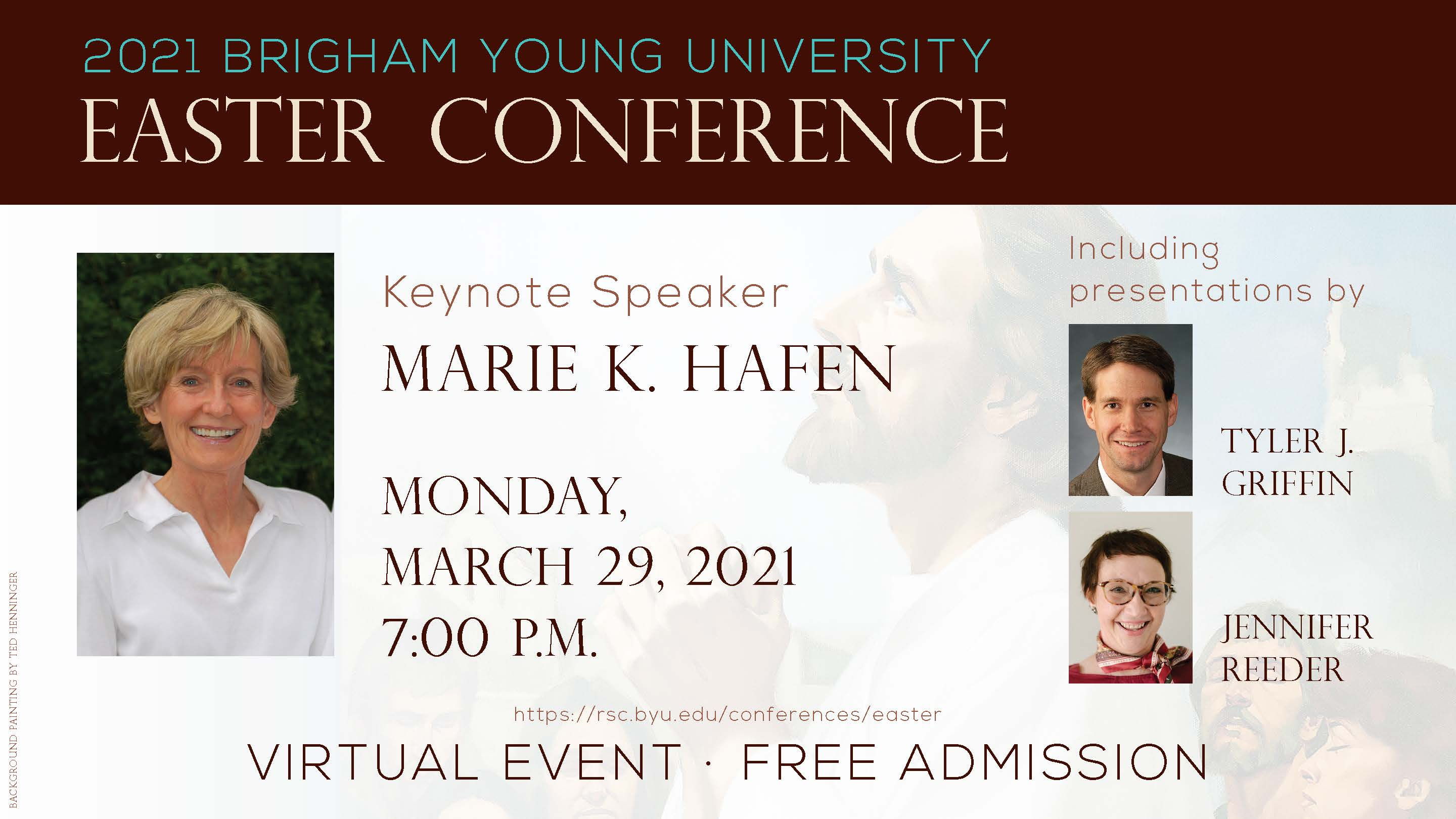 Monday, March 29, 2021
7:00 p.m.
Virtual Event · Free Admission
To watch the conference presentations, click the Speaker Videos link below.
Keynote speaker for the conference will be Marie K. Hafen. Sister Hafen has taught classes in Shakespeare, writing, and Book of Mormon at BYU–Idaho, the University of Utah, and BYU. She has been a contributing author to several books, including, with her husband, Faith is Not Blind (2018) and The Contrite Spirit: How the Temple Helps Us Apply Christ's Atonement (2015). She has served on the Young Women General Board, on the Deseret News board of directors, and as matron of the St. George Utah Temple.
Additional speakers are Tyler J. Griffin, associate teaching professor of ancient scripture at BYU, and Jennifer Reeder, historian and nineteenth-century women's history specialist at the Church History Department for The Church of Jesus Christ of Latter-day Saints.
Past Conferences