Each year, BYU Religious Education and the Religious Studies Center sponsor the annual BYU Easter Conference. A General Authority emeritus or former Church leader is invited to give the keynote address. Accompanying the keynote speaker are other teachers, educators, scholars, authors, speakers, historians, or experts on Christ. All speakers talk about the Savior, his life, his mission, his Atonement, and his influence in our lives today. Attending the BYU Easter Conference is an ideal way to prepare to celebrate the Easter season.
2022 BYU Easter Conference
"The Power of Christ's Deliverance"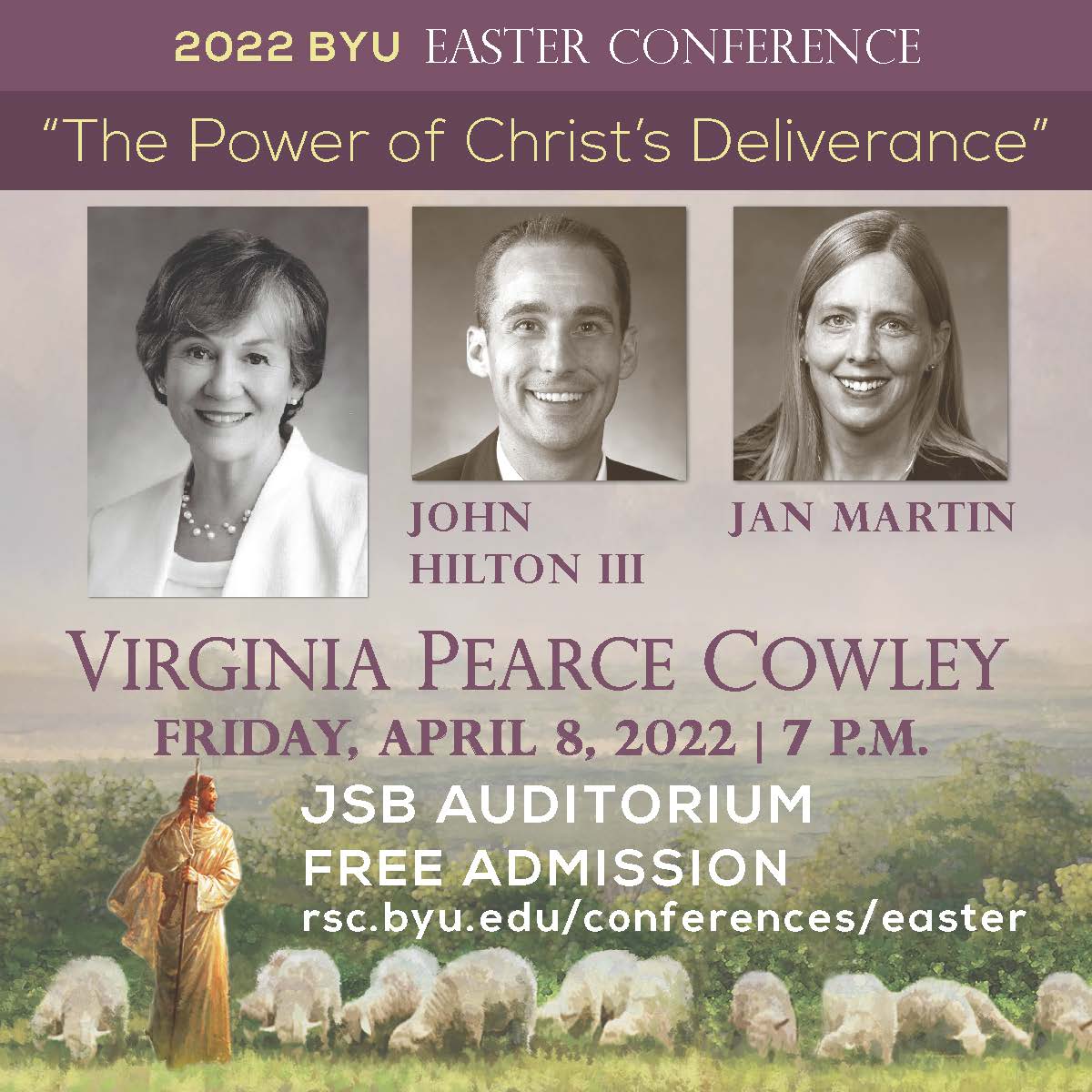 Friday, April 8, 2022, 7:00 p.m.
Joseph Smith Building Auditorium, BYU Campus
Admission is free. No registration is required.
The conference will not be broadcast live, but it will be recorded for later viewing via YouTube. Check here for the link two weeks after the conference.
The keynote speaker will be Virginia Pearce Cowley, author and former member of the Young Women General Presidency. Additional speakers are John Hilton III, associate professor of ancient scripture at BYU, and Jan Martin, assistant professor of ancient scripture at BYU.
Past Conferences