The Tragedy and the Triumph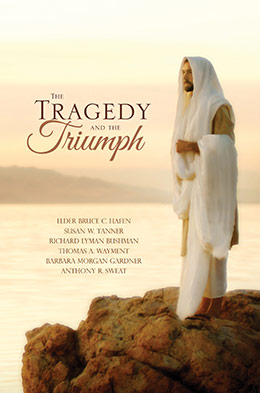 This book has not been released for online reading.
Published in 2019
ISBN 978-1-9443-9469-1
Book $17.99
Ebook $9.99
About the Book
The 2018 and 2019 BYU Easter Conferences
This volume is a compilation of inspiring presentations given at BYU​'s annual Easter Conferences, which have become a popular tradition at the university. Well-known speakers discuss such essential concepts as teaching about that life which is in Christ, the role of the Savior in our lives, the power of the Atonement, how to help those with doubts, and his life and mission. This volume includes talks given by Elder Bruce C. Hafen, Susan W. Tanner, Richard Lyman Bushman, Thomas A. Wayment, Anthony R. Sweat, and Barbara Morgan Gardner.