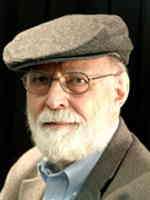 J. Bonner Ritchie is a professor emeritus of organizational behavior at Brigham Young University's Marriott School and a scholar in residence at Utah Valley University. He has focused his career on helping leaders become more ethical problem solvers, decision makers, and peacemakers.
After completing his BS and PhD at the University of California, Berkeley, Professor Ritchie was on the faculty of the University of Michigan from 1967 to 1973. He was a faculty member at the BYU Marriott School from 1973 until retirement in 2000. He has also had visiting appointments at Stanford University, the University of California, St. Mary's College, Birzeit University (Palestine), the University of Jordan, the Jordan Institute of Diplomacy, and the International University of Monaco, and was a visiting scholar at the Brigham Young University Jerusalem Center. During 2001 and 2002, he served as Interim Dean of the Utah Valley University Business School.
Bonner and his wife, Lois, have four children and eight grandchildren, and reside in Provo, Utah.