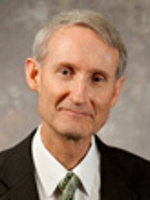 D. Kelly Ogden was a professor of ancient scripture at Brigham Young University when this was published. He has taught courses in Hebrew, Old and New Testament, writings of Isaiah, the Bible as literature, history of the ancient Near East, biblical and modern geography of the Holy Land, Pearl of Great Price, Book of Mormon, and Doctrine and Covenants. For a span of fourteen years he helped administer BYU's study programs in the Holy Land and guided students on field study trips all over Israel/Palestine, the Sinai, Egypt, Jordan, Turkey, and Greece.
Brother Ogden earned a BA in English and Spanish, an MEd in international education, an MA in Hebrew language and historical geography of the Bible, and a PhD in Middle East Studies. He is the author of several books. His articles have appeared in the Ensign, the Liahona, the Church News, the Encyclopedia of Mormonism, and other LDS and non-LDS publications. He is also a frequent participant in the BYU Television scripture discussions.
For five years Brother Ogden helped prepare the LDS editions of the scriptures, and he served on the Gospel Doctrine Writing Committee for the Church. In the 1980s he served as president of the Jerusalem Branch in Israel. In the 1990s he served as a branch president at the Missionary Training Center in Provo, Utah, as first counselor in a BYU stake presidency, and as president of the Chile Santiago East Mission. He has served on the high council of the Provo Edgemont Stake, as an ordinance worker in the Provo Utah Temple, and as president of the Guatemala Missionary Training Center.