Faculty and Staff Highlights
Staff Highlight: Connie Lankford Brace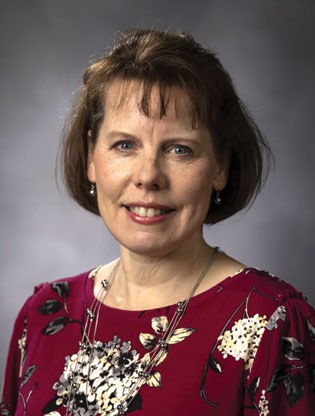 Connie Lankford Brace (connie_brace@byu.edu) is the secretary for the Department of Church History and Doctrine at BYU.
Connie Lankford Brace was born in Liberal, Kansas (home to Dorothy's house and International Pancake Day). She lived in the area for most of her growing-up years. After joining the Church, she attended Ricks College (now BYU–Idaho) and then graduated from a Texas business college. When she moved to Provo, she worked for LDS Social (Family) Services until beginning her career in Religious Education. In 1993 Connie became the secretary for the Department of Ancient Scripture. While working, she completed a bachelor's degree in family history from BYU. In 2000 she had the opportunity to move to the dean's office, where she worked as the dean's secretary until 2006. At that time, she left her full-time position to stay home with her young son. Connie returned to full-time work in 2018, this time in the Department of Church History and Doctrine. Connie is married to Andrew Brace, and they are the parents of one great kiddo, Zach. She feels blessed to have met some of her greatest friends and mentors here in Religious Education. She loves Kansas sunsets, the English countryside, family, family history, reading, and traveling.
Faculty Highlight: Daniel Becerra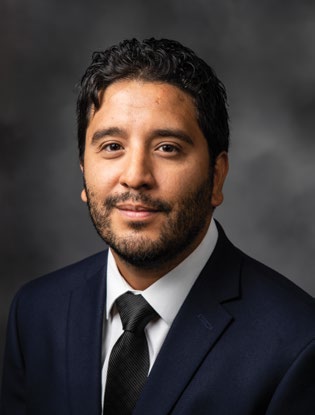 Daniel Becerra (daniel_becerra@byu.edu) is an assistant professor of ancient scripture at BYU.
Daniel Becerra is a scholar of early Christianity. He holds secondary specialties in New Testament studies and in Greco-Roman philosophy. He received a PhD in religion (early Christianity) and an MA in religious studies from Duke University, an MTS in New Testament/Early Christianity from Harvard Divinity School, and a BA in ancient Near Eastern studies from Brigham Young University. His primary research interests concern moral formation in late antiquity (ca. 2nd–7th centuries CE), particularly within Christian ascetic contexts. He also researches topics relating to theology and ethics in the Book of Mormon. He is the author of 3rd, 4th Nephi: A Brief Theological Introduction (Neal A. Maxwell Institute for Religious Scholarship, 2020) as well as several articles related to early Christian history and literature.
Faculty Highlight: Jeffrey R. Chadwick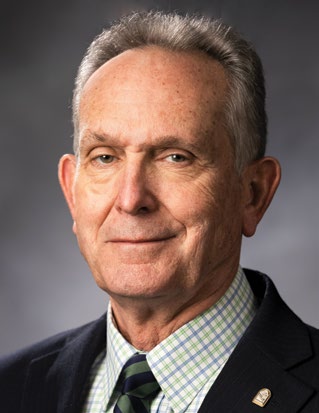 Jeffrey R. Chadwick (jrchadwick@byu.edu) is a Jerusalem Center professor of archaeology and Near Eastern studies and a professor of Church history and doctrine at BYU.
Jeff Chadwick came to BYU Religious Education in 2001 after serving for twenty years in Seminaries and Institutes. Before joining BYU Religious Education, he had served repeatedly on the faculty of the BYU Jerusalem Center program from 1982 to 2000. Since joining BYU Religious Education, he has continued as one of the Jerusalem Center's several regularly rotating faculty, having taught in twenty-three different student programs there. His teaching emphases in Religious Education have been New Testament, Book of Mormon, Survey of Judaism, and Survey of Islam. Jeff received a PhD in archaeology from the University of Utah Middle East Center, after earning BA and MA degrees from Weber State and BYU, respectively. As an active field archaeologist, he has excavated at several sites in Israel over nearly forty years and has published widely in both archaeology and religion. He is currently the senior field archaeologist and field director for the Tell es-Safi/Gath Archaeological Project in Israel, uncovering the ancient Philistine capital of Gath, the hometown of the warrior Goliath. He is also a senior research fellow at the William F. Albright Institute of Archaeological Research in Jerusalem. Jeff and his wife, Kim, a high school librarian, have six adult children and twelve grandchildren.
Faculty Highlight: Robert T. Smith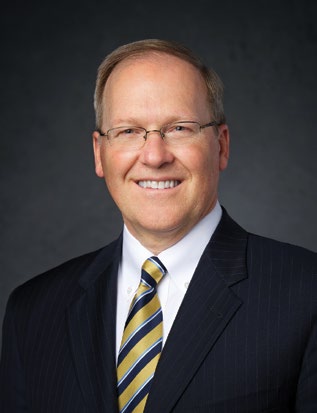 Robert T. Smith (robert_smith@byu.edu) is an instructor of Church history and doctrine at BYU.
Robert T. Smith joined the faculty of Religious Education in 1999 after serving as mission president in Argentina. Previously, Bob served ten years as managing director of the International Center for Law and Religion Studies at the J. Reuben Clark Law School. He managed conferences and scholarship in Africa and the United States and lectured in numerous countries: Argentina, Australia, China, Ghana, India, Indonesia, Israel, Malaysia, Namibia, Nepal, Russia, South Africa, Switzerland, Ukraine, and the United States. Professor Smith is a coauthor of the four-volume treatise, Religious Organizations and the Law, 2d ed. He has testified before Congress and has represented Brigham Young University and members of the Utah Legislature before the United States Supreme Court. He holds a JD from BYU and an MBA from the University of Notre Dame. He is married to Kristine Scoville Smith. They are the parents of eight children and have seven grandchildren