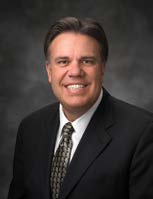 Brad Wilcox
Brad Wilcox (brad_wilcox@byu.edu ) was an associate teaching professor of ancient scripture at BYU when this was written.
Brad Wilcox enjoys teaching Book of Mormon and New Testament classes. He is the author of the books The Continuous Atonement and the BYU devotional "His Grace Is Sufficient." His research interests include literacy and the study of names in the Book of Mormon. As a young man, Brad served his mission in Chile and felt privileged to return to that country to serve as a mission president from 2003 to 2006. He has also served on the Sunday School general board from 2009 to 2014, where he helped in the creation of the Come, Follow Me curriculum for youth. Brad and his wife, Debi, have four children and eight grandchildren.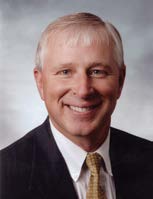 Craig Manscill
Craig K. Manscill (craig_manscill@byu.edu ) was an associate professor of Church history and doctrine at Brigham Young University when this was written.
Craig Manscill was raised in a small farming community of Farr West, Utah. He has worked as a religious educator for forty-one-years. With Seminaries and Institutes, he served as a seminary instructor in Ogden, Utah, an English teacher in Fiji, a coordinator and institute director in New York, and curriculum writer and manager of institute curriculum at Church headquarters. Dr. Manscill also taught at the BYU Jerusalem of Near Eastern Studies in 2009–10. His current research focuses on the Hyrum Smith Papers Project, Pacific Church history, and nineteenth-century Church history. Dr. Manscill has been awarded research fellowships at Huntington Library and Oxford University. He published the recent Deseret Book bestseller Dreams as Revelations. The past seven years he has served as teacher, codirector, and director of the Church History Travel Study program for BYU undergraduate students. He was recently honored with 2019 West Belnap Citizenship Award for outstanding citizenship. He and Jana have eight children and twenty-one grandchildren. He currently serves with his wife in a branch presidency at the Provo Missionary Training Center.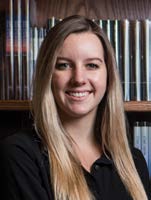 Emily Strong
Emily Strong (emily_strong@byu.edu ) was a graphic designer and typesetter at the BYU Religious Studies Center when this was written.
Emily Strong was born and raised in the Tri-Cities, Washington, before moving to Provo, where she currently lives. She is a graphic designer and typesetter at the Religious Studies Center and also works with the design aspect of the RSC website. A lifelong passion for reading and writing led her to receive a BA in English with a minor in editing from BYU. While working as an editor, Emily discovered an additional talent in graphic design that led her to her current career as a book designer. In addition to designing books, she enjoys creating advertisements, greeting cards, and wedding announcements using programs such as Adobe InDesign, Photoshop, and Illustrator. Her interests also include hiking and anything related to the outdoors, reading, sketching and painting, acquiring new fonts, being around and learning about animals, and spending time with her large family.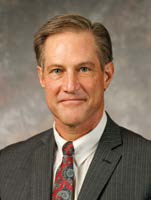 Kent Brooks
Kent Brooks (kent_brooks@byu.edu) was an associate teaching professor of Church history and doctrine at BYU when this was written.
Kent Brooks was born in Provo, Utah, and raised in Utah, Texas, and California. He served a mission in the Argentina Rosario Mission. He married his wife in 1978, and they have five children and thirteen grandchildren. He received a bachelor's degree in psychology, a master's degree in counseling, and a PhD in family studies. Kent has practiced for over thirty-five years as a marriage and family counselor. He has served in the Church as a bishop, a member of the high council, a counselor in a mission presidency, a young men president, a Missionary Training Center branch president, and a Gospel Doctrine teacher.