Appointment of Dana M. Pike as Publications Director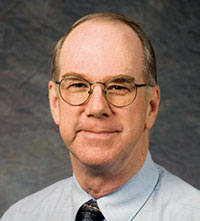 We are pleased to announce the appointment of Dana M. Pike, professor of ancient scripture (PhD, University of Pennsylvania, 1990) as the new publications director of the Religious Studies Center, effective spring term 2012. He will replace Professor Robert L. Millet, who has faithfully completed his assignment with the RSC and will continue his duties as professor of ancient scripture and with Church Public Affairs. Professor Richard E. Bennett, associate dean of Religious Education, will serve as interim publications director during the winter 2012 semester.
Coordinator of BYU's Ancient Near Eastern Studies program since 2005, Professor Pike is a well-established scholar in the Old Testament, ancient Israelite history, and the Dead Sea Scrolls. A prolific writer and editor, Dana served on the international team of editors of the Dead Sea Scrolls project from 1994 to 2001 and then as associate editor of the Journal of Book of Mormon Studies from 2002 to 2007. He is a member of the American Oriental Society, the American Schools of Oriental Research, the Biblical Archaeology Society, and the Society of Biblical Literature. He is also a member of BYU's Jerusalem Center Academic Coordinating Committee and is currently chair of the Religious Education (College) Rank Advancement Committee. A member of the faculty since 1992, Dana earned the Richard L. Anderson Distinguished Research Award from Religious Education in 2005. Professor Pike has also served as a bishop for The Church of Jesus Christ of Latter-day Saints. He is married to Jane Allis, and they have three children.