Ronald D. Dennis. Welsh Mormon Writings from 1844 to 1862: A Historical Bibliography (Provo, Utah: Religious Studies Center, Brigham Young University, 1988), xiii–xviii.
The late David Williams, who was the Sir John Williams Professor of Welsh history at the University College of Wales, Aberystwyth, said in 1927 that the Mormon mission in Wales had been completely ignored by students of Welsh history. Nearly thirty years later, in 1956, T. H. Lewis published his Y Mormoniaid yng Nghymru (The Mormons in Wales), a general history which remains the only reliable and serious study of the Welsh Mormon mission.
Although Welsh history has enjoyed a vigorous popularity in recent years, the Welsh Mormons have apparently escaped the attention of both scholars and students alike. Yet the close connection of the Welsh people with The Church of Jesus Christ of Latter-day Saints forms one of the most remarkable episodes in Welsh history. Welsh Mormon converts were among the first foreign-language groups to join their fellow Saints on the banks of the Great Salt Lake in Utah; and the early settlers of Spanish Fork, Wales, and Willard, Utah, were Welsh families from the industrial valleys of Glamorganshire and the rural areas of north Carmarthenshire.
Their leader, Captain Dan Jones, a native of Flintshire in North Wales, became a personal friend of Joseph Smith and was a member of the group that accompanied the Prophet on his last journey to Carthage Jail in 1844. Indeed, one of the first eyewitness accounts of the martyrdom of Joseph Smith and his brother Hyrum was written in Welsh by Captain Jones and published in 1847 in Prophwyd y Jubili (Prophet of the Jubilee), a Welsh-language monthly which he had founded in Merthyr Tydfil in July 1846.
It was at Merthyr Tydfil, the industrial capital of nineteenth-century Wales, that the Captain set up his mission headquarters in 1845, but he soon extended his activities over the whole country. The mission, not unexpectedly, met with considerable opposition, especially in the pages of the Welsh periodical press, whose editors constantly refused Captain Jones the right of reply. As a result, he began to write and publish Prophwyd y Jubili, and other of his own materials, in which he skillfully defended the tenets of his faith.
John Davis, another Mormon convert and printer of many of the items listed in this bibliography, undertook the enormous task of translating some of the most important Mormon works into Welsh, including the Doctrine and Covenants and the Book of Mormon. Dr. Ronald Dennis believes that in all, nearly 150 titles were published by the Mormons in Wales between 1844 and 1862, and this bibliography is the first attempt to provide a complete list and a detailed description of these items.
There can be few more daunting tasks than the compilation of a bibliography on this scale, and it is unlikely that anyone except Dr. Dennis could have accomplished it. A descendant of Captain Dan Jones, he has mastered the Welsh language, enabling him to examine the columns and pages of the Welsh denominational press in detail. Thus armed with innumerable references to a substantial number of titles, Dr. Dennis has succeeded in locating original copies of these works in book repositories both in the United States and in Wales.
Each entry is based on the compiler's own examination of the original copies, and the detailed annotations add very considerably to the value of the bibliography. Dr. Dennis explains how each of these works came to be written and how they found their way into print. He also describes the circumstances and often the bitter debates which led to their publication, and it is here that the book is of enormous value. Indeed, this bibliography in itself makes a significant contribution to the writing of a definitive history of the Mormon mission in mid-nineteenth-century Wales. We must be grateful therefore to Dr. Dennis for providing such a guide and stimulus for further investigation.
Diolchaf i Dr Dennis am fy ngwahodd i ysgrifennu gair o gyflwyniad i'r gyfrol bwysig hon, a hoffwn dalu teyrngedhaeddiannol iddo am ymgymryd a'r gwaith llafurus o lunio'r llyfryddiaeth. Yr ydym fel Cymry yn drwm ein dyled iddo, ac edrychwn ymlaen am ragor o astudiaethau ganddo ar genhadaeth Eglwys Iesu Grist Saint y Dyddiau Diwethaf yng Nghymru.
[I am grateful to Dr. Dennis for inviting me to write a word of introduction to this important volume, and I should like to pay deserving homage to him for undertaking the laborious task of compiling this bibliography. We as Welshmen are deeply in his debt, and we look forward to more studies from him on the mission of The Church of Jesus Christ of Latter-day Saints in Wales.]
Huw Walters,
National Library of Wales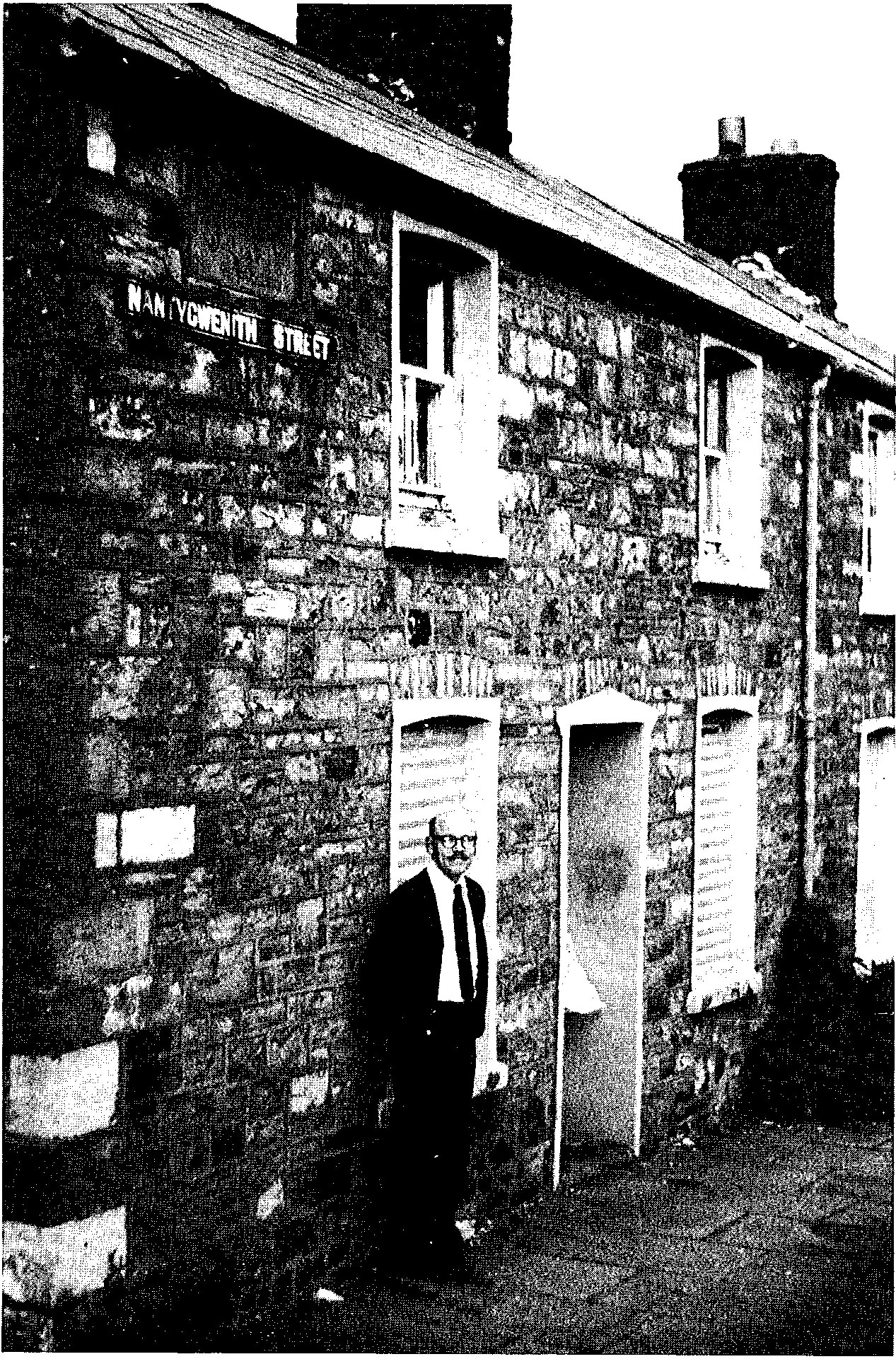 The author by the now-demolished row houses on Nantygwenith Street in Merthyr Tydfil, where John Davis's press was located from 1849 to 1854 (plaque above "Nantygwenith Street" reads "Cyfarthfa Row 1840"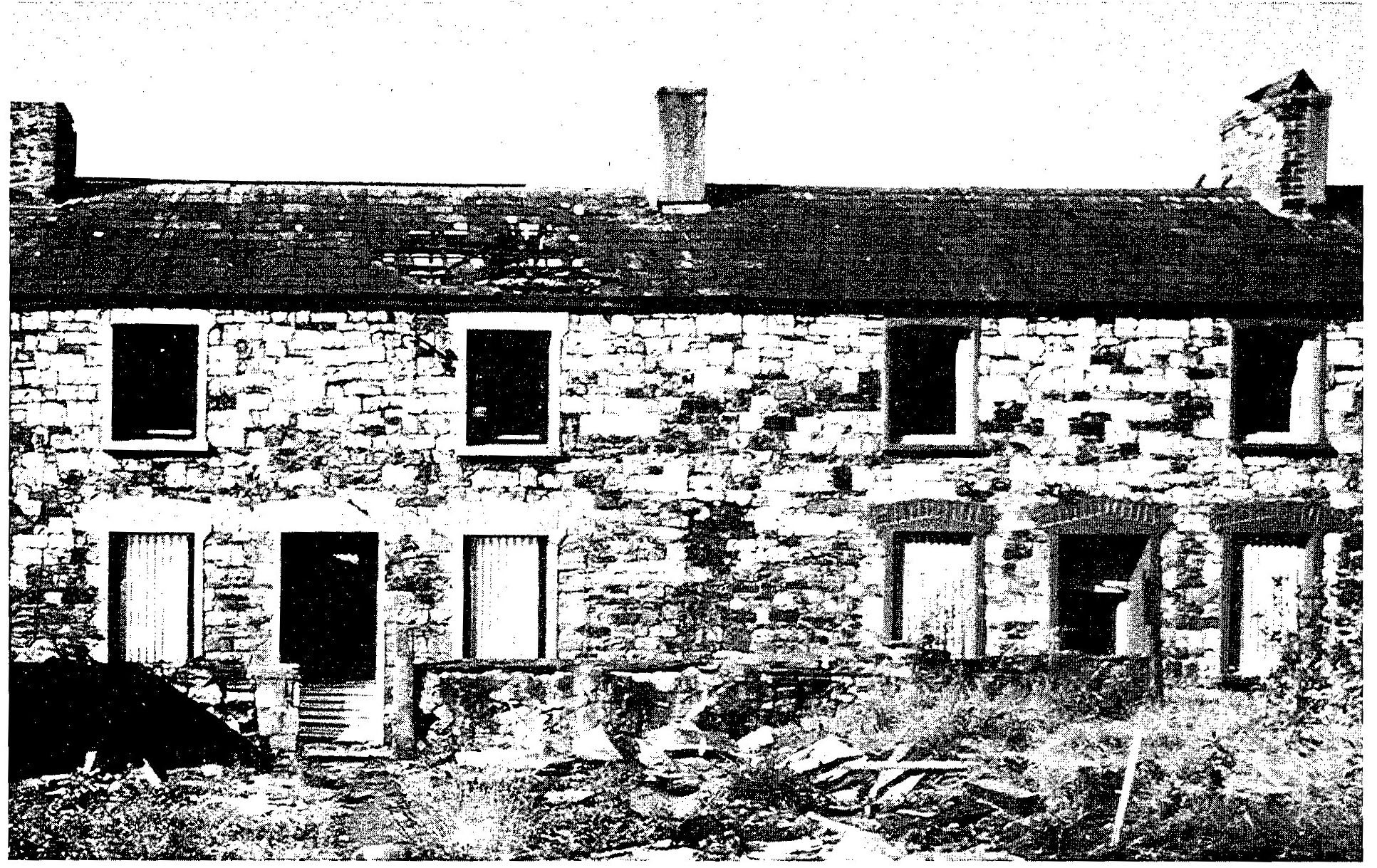 A view of the back of the row houses on Nantywenith Street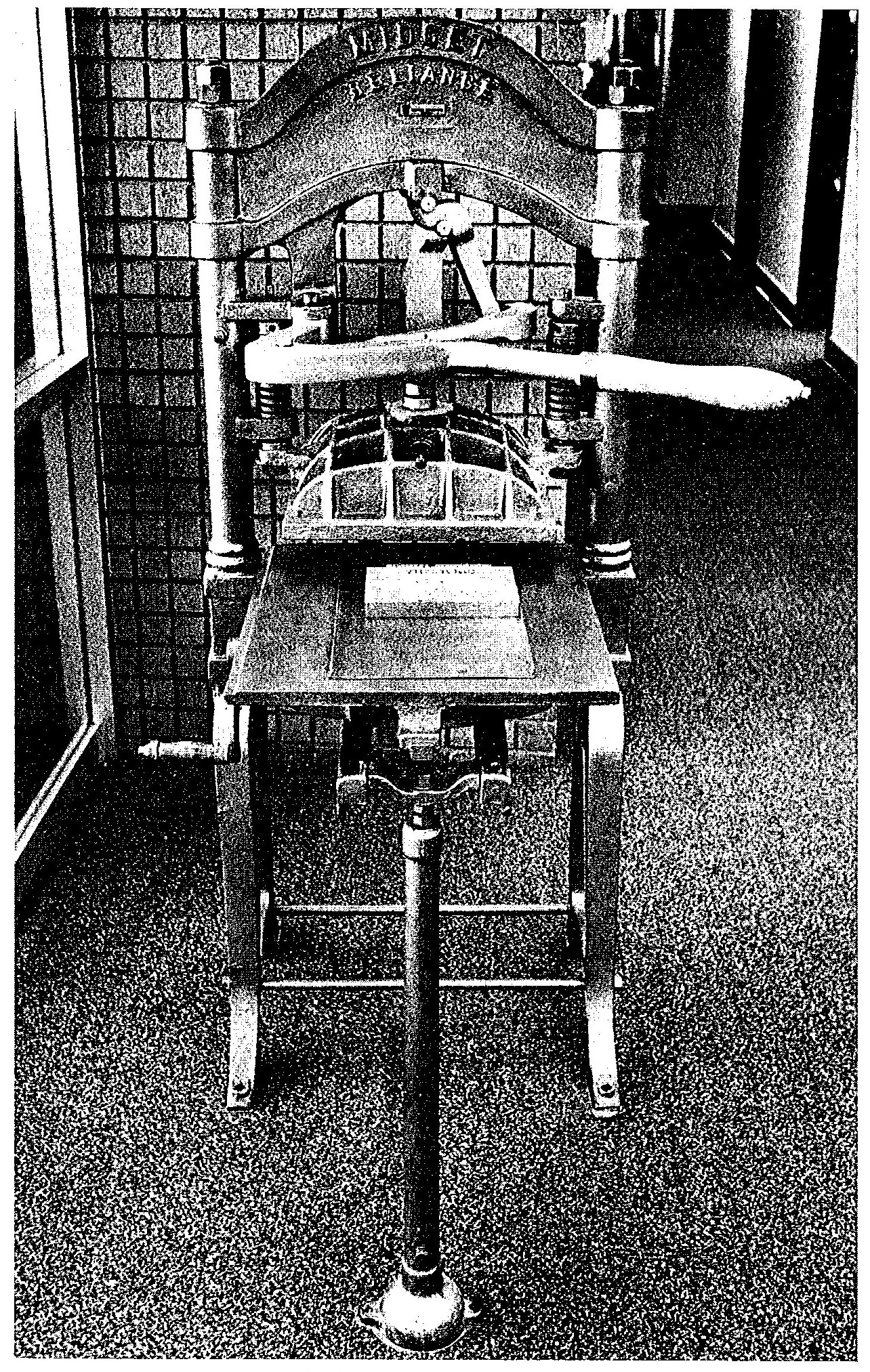 A nineteenth-century press