Karlsruhe District
Roger P. Minert, " Karlsruhe District, West German Mission," in Under the Gun: West German and Austrian Latter-day Saints in World War II (Provo, UT: Religious Studies Center, Brigham Young University; Salt Lake City: Deseret Book, 2011), 225–28.
In the summer of 1939, the Karlsruhe District consisted of the entire historic territory of Baden (a former grand duchy), the Palatinate (a district of Bavaria west of the Rhine River), and the city of Worms on the left bank of the Rhine. The adjacent Church districts were Frankfurt to the north, Nuremberg to the northeast, Stuttgart to the east, and Strasbourg (German-occupied France as of 1940) to the southeast.
While the district was named after the city of Karlsruhe, in 1939 it was administered from the city of Mannheim, forty-five miles to the north. Other branches were located in Saarbrücken (seventy miles west of Mannheim) and Worms (twelve miles north of Mannheim). To the south, there were branches in Durlach (a suburb of Karlsruhe), Pforzheim (fifteen miles southeast of Karlsruhe), and Bühl (twenty-two miles southwest of Karlsruhe). An isolated family lived in Freiburg/Breisgau, seventy-five miles south of Karlsruhe toward the Swiss border.
| | |
| --- | --- |
| Karlsruhe District [1] | 1939 |
| Elders | 28 |
| Priests | 19 |
| Teachers | 11 |
| Deacons | 21 |
| Other Adult Males | 97 |
| Adult Females | 265 |
| Male Children | 30 |
| Female Children | 22 |
| Total | 493 |
Eugen Hechtle (born 1906) was the district president when World War II began. From his home in Mannheim, he traveled to the various branches on a regular basis. [2] The district auxiliary leaders (all of whom served without counselors) represented various branches: George Stehle, Sunday School president and YMMIA leader (Pforzheim), Hedwig Stapperfend, YWMIA leader (Pforzheim), Johanna Block, Primary president (Durlach), Berta Stapperfend, Relief Society president (Pforzheim), and Karl J. Fetsch, genealogical specialist (Bühl).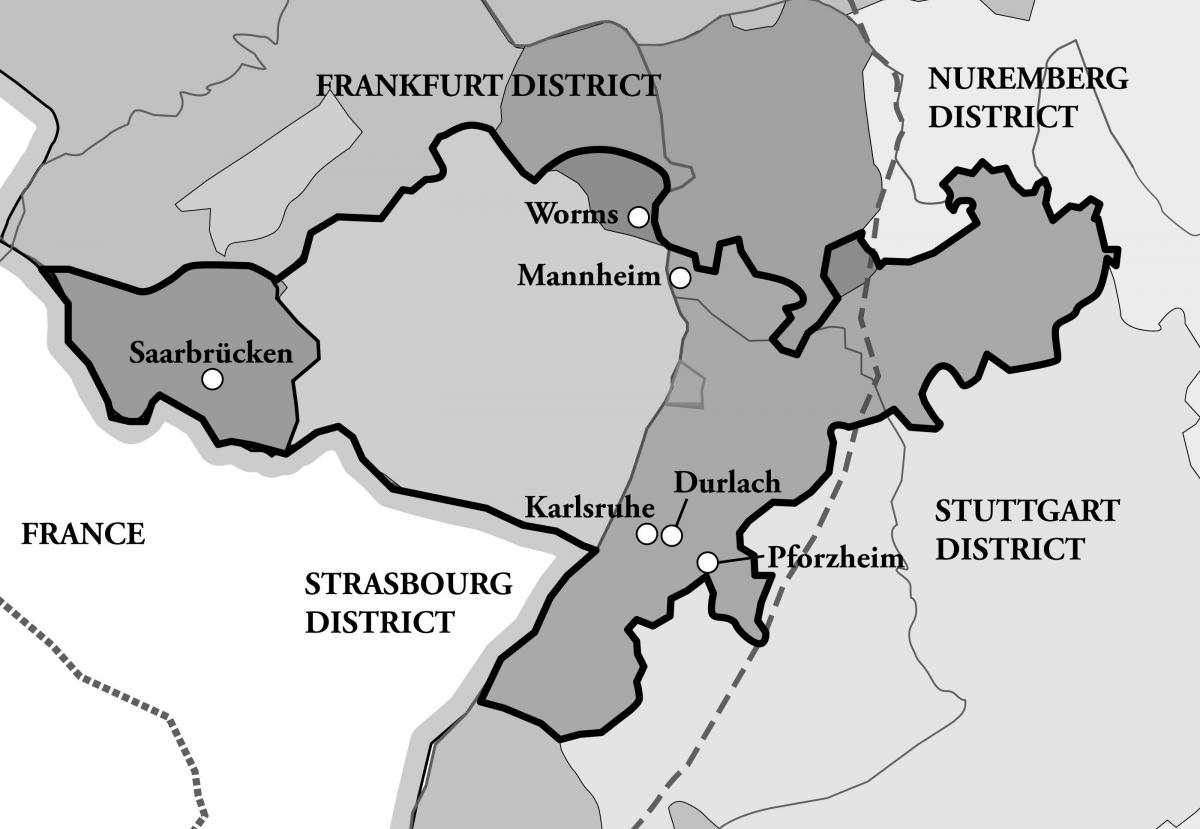 Fig. 1. The Karlsruhe District territory included large areas where no Latter-day Saints lived.
After the German conquest of France in June 1940, the provinces of Alsace and Lorraine (just across the Rhine River from Karlsruhe) were added to the territory of the Karlsruhe District. The branches of Saints meeting in the cities of Strasbourg and Mühlhausen (French: Mulhouse) were then added to the district. In 1943, a new district was created consisting of the Alsace-Lorraine territory, the Bühl Branch, and the few Saints (the Becker family) in Freiburg.
Only one report sent by President Hechtle to the mission office is preserved in the archives of The Church of Jesus Christ of Latter-day Saints in Salt Lake City:
Saturday–Sunday, 22–23 April 1939

District conference of Karlsruhe in Karlsruhe branch hall. Pres. Eugen Hechtle. Total attendance was 643. The attendance was not as large as it [was] last conference because of the number of Saints having to attend the mission conference in Frankfort [sic] in May. [3]
Apparently, some of the Saints in the Karlsruhe District lacked the time or the money to attend both conferences and chose the mission conference over the district conference. [4]
The following details regarding activities in the Karlsruhe District are found in the general minutes of the Bühl Branch: [5]
November 26, 1939: several members attended the district conference in Stuttgart. [6]

November 1940: district fall conference in Karlsruhe. 289 attendees included four priests and five members of our branch. [7]

March 9, 1941: district conference in Karlsruhe; ten of our members and one friend attended. [8]
Eugen Hechtle was activated from the reserve police force of the city of Mannheim the day the war began. He was one of the replacements for the regular police who were sent to war. He wrote this description of his duties: "Only old policemen were still there; and we, mostly businessmen, were put into the reserve police. We had to do city work, and when the air raids started, then slowly we had to watch what was going on, where there was damage, and where there was a fire that we had to call in." [9]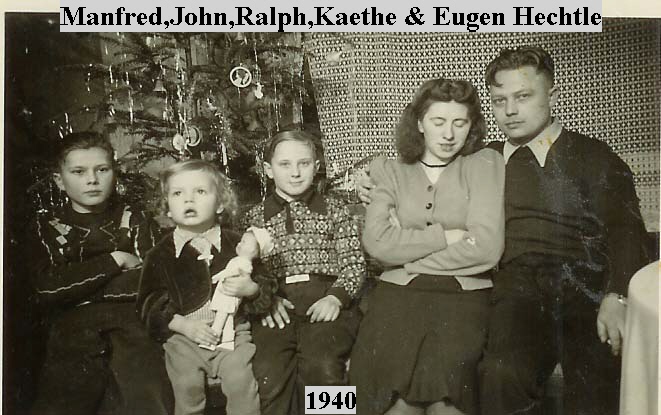 Fig. 2. District president Eugen Hechtle and his family in about 1940. (R. Hechtle)
President Hechtle was allowed eight days of vacation in 1941, and he planned it carefully, making arrangements for eight specific days. However, when his authorization papers were issued, he found that the dates were off by two days. His complaint was ignored. He took his vacation and, upon returning, learned that during the last two days of his absence (when he had originally planned to be home again) the Mannheim police had to take the Jewish people out of their homes and put them in trucks and take them away. "And terrible stories my colleagues told me of what they experienced. I know that the Lord had heard my prayers and prevented that I should be involved in this terrible business. . . . I [had been] praying every day that the Lord might help and protect me, that I would not have my hands in anything that was directed against the Jewish people. I knew that the police would have to do the dirty work . . . against the Jews. [10]
In early 1942, one of the first air raids against the city of Mannheim could have ended tragically for Eugen Hechtle. He was in a basement hallway of the police building downtown when bombs began to fall very close by. At one point, an officer called, came by, and requested that he go to a different room. Arriving there, he found that nobody needed him or understood why he had been summoned. At that moment, the building shook violently and he was showered with dust. He later discovered that a huge bomb had crashed through the building and landed where he had previously been sitting and that "all of the people that were in that hallway were buried." [11]
In the summer of 1942, Eugen Hechtle was sent to the Eastern Front and became a regular infantry soldier. As he recalled, "I had my scriptures with me. I was reading when I could, and I was keeping the Word of Wisdom all the way." His combat experience ended with a serious wound on January 11, 1943, when an artillery shell landed close enough to him to shatter his left heel. His foot was amputated in a field hospital, and later surgeons removed his leg at about five inches below the knee. As he later concluded, "This was the only way I could come back [from the war alive]. Still my mission was not fulfilled."
His route back to Mannheim was a long one that featured stops in hospitals in Kharkov, Ukraine, in Krakow, Poland, and in Brünn and Prague, Czechoslovakia. In the last two cities, he was successful in contacting local Latter-day Saints, who were equally pleased to meet him. He was even able to contact the leaders of the East German Mission in Berlin, who were allowed to travel to those Czech cities and visit the members there. [12]
Eugen Hechtle did not see Mannheim again until October 1943 but instead was sent to a hospital in the town of Schriesheim, ten miles east of Mannheim. There he was fitted with an artificial limb and assigned to keep records for physicians. He was still there when the war ended with the arrival of American soldiers in April 1945.
In January 1944, Paul Prison of the Saarbrücken Branch replaced Elder Hechtle as the president of the Karlsruhe District. [13] Elder Prison was able to continue district conferences throughout the war, apparently in the city of Karlsruhe. Again, the indications of this are found in the records of the Bühl Branch:
April 11–12, 1942: spring district conference in Karlsruhe; 5 members attended. [14]

October 17–18, 1942: district conference in Karlsruhe; eight members and 1 friend attended. [15]

March 27–28, 1943: district conference in Karlsruhe; 8 members went. [16]

April 23, 1944: district conference in Karlsruhe; 12 of us went; all meetings were conducted in good order, but there was one interruption when an air raid siren (impending danger!) was sounded. All attendees were able to leave for their homes in time, filled with the spirit to continue the fight against sin. [17]
The first time Eugen Hechtle had any contact with mission leaders after Germany's surrender occurred in the summer of 1945. He had finally come home to his family who had moved to the suburb of Feudenheim after their apartment was destroyed in 1943. Anton Huck, mission supervisor, came with an American army officer in a jeep, and they drove Elder Hechtle to a district conference in Karlsruhe. [18] The war was over and most of the cities severely damaged, but meetings in all branches of the Karlsruhe District were still being held.
Notes
[1] Presiding Bishopric, "Financial, Statistical, and Historical Reports of Wards, Stakes, and Missions, 1884–1955," 257, CHL CR 4 12.
[2] West German Mission manuscript history, CHL MS 1004 2.
[3] West German Mission quarterly reports, 1939, no. 15, CHL LR 10045 2.
[4] See the West German Mission chapter for details on that most ambitious conference that lasted for three days and involved hundreds of Saints from all over the mission.
[5] Bühl Branch general minutes, CHL LR 1180 11.
[6] Ibid., 55.
[7] Ibid., 82.
[8] Ibid., 96.
[9] Eugen Hechtle, Recollections of My Life (unpublished autobiography, 2001), 20.
[10] Hechtle, Recollections, 20, 21–22.
[11] Hechtle, Recollections, 20, 22–23.
[12] Roger P. Minert, In Harm's Way: East German Latter-day Saints in World War II (Provo, UT: Religious Studies Center, Brigham Young University, 2009), 30n32.
[13] Mannheim Branch general minutes, CHL LR 5244 21.
[14] Bühl Branch general minutes, 121.
[15] Ibid., 132.
[16] Ibid., 142.
[17] Ibid., 167.
[18] Hechtle, Recollections, 28–29.