Roger P. Minert, "Bochum Branch," in Under the Gun: West German and Austrian Latter-day Saints in World War II (Provo, UT: Religious Studies Center, Brigham Young University; Salt Lake City: Deseret Book, 2011), 330–333.
The city of Bochum had nearly 305,469 inhabitants in 1939, but the LDS branch in that city numbered only forty-eight persons. Most were active and acquainted with the members of other branches in the Ruhr District. Essen was just six miles from Bochum, and Herne was just four.
In the late summer of 1939, the Bochum Branch met in rented rooms at Rathausplatz 9 downtown. The only members of the branch listed on the branch directory were President Max Hackbarth and Sunday School superintendent Anton Bühler. The only meetings listed were Sunday School at 10:00 a.m., priesthood meeting at noon, and sacrament meeting at 7:00 p.m. [1]
| | |
| --- | --- |
| Bochum Branch [2] | 1939 |
| Elders | 4 |
| Priests | 0 |
| Teachers | 2 |
| Deacons | 3 |
| Other Adult Males | 13 |
| Adult Females | 26 |
| Male Children | 0 |
| Female Children | 0 |
| Total | 48 |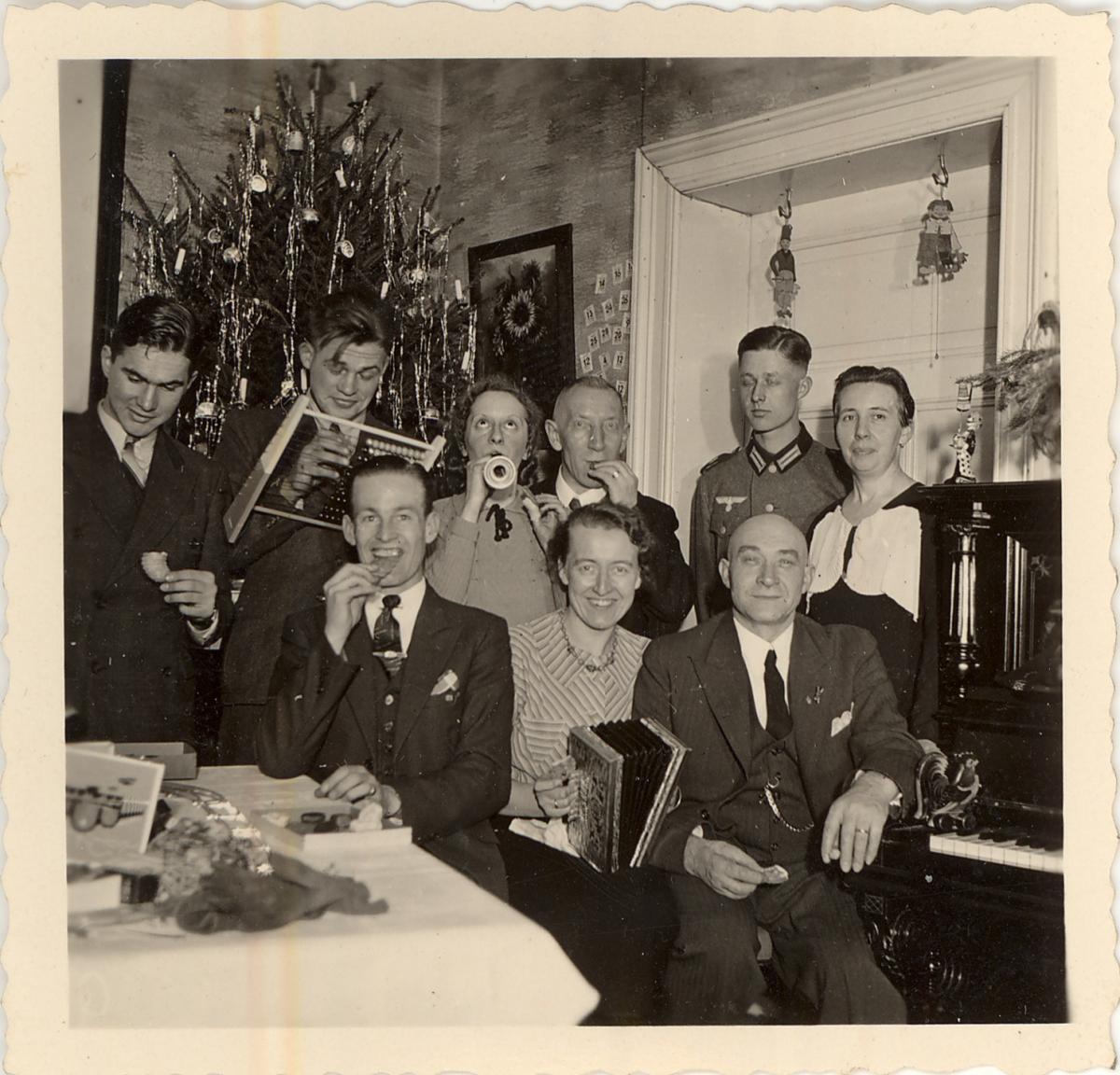 Fig. 1. Christmas 1937 with Saints of the Bochum Branch. (G. Blake)
George Blake, a missionary from Vineyard, Utah, was assigned to work in Bochum from late 1937 to May 1938. He described the setting at Rathausplatz 9 in these words:
We had two small rented rooms in the building, which was a business building that fronted on the town square. On the wall next to the entry [outside], there was a small plaque about a foot square with the name of the church on it. As I remember, the rooms were on the ground floor with a pump organ in them, which was common in those years, and a few chairs, and that's about all the furniture there was. I don't remember any décor on the walls. We moved the chairs off to the side for the Christmas Party. Thirty people would have filled the room; normally we had twelve to twenty people [in attendance]. . . . The principle population of the branch was very much blue collar, the working class. . . . The branch was small and not well attended. On our books we maybe had fifty people, but we only had about fifteen at our services, so most of our work as missionaries was trying to activate members. [3]
Just a few months prior to the war, another Utah missionary, Erma Rosenhan, recorded the following in her diary: "Sunday, April 9, 1939: Visited the Bochum Branch with district president [Friedrich] Biehl. The branch in Bochum is small and the larger branches help it along. There were only nine people there altogether." [4] Apparently, the branch in Bochum was losing strength. The following surnames appear more than once in the branch meeting minutes of the summer of 1939: Hackbarth, Bauer, Kaminski, Bühler, Heiden, Mietze, Kegelmann, Melter, Preuss, Klamma, Leithäuser, and Kossowski. [5]
On November 20, 1939, just a few months after the war began, a meeting was held for the branch and district leaders. According to the minutes of that meeting, two agents of the Gestapo were present. Nothing noteworthy happened, possibly because branch president Hackbarth was a member of the Nazi Party (Elder Blake recalled seeing him wearing a party membership pin on his suit coat). [6]
The following statement is found in the branch minutes written in November 1939:
Due to the war conditions our sacrament meetings have been held on a very irregular basis. In September and October, only two meetings took place, namely on September 28 and October 5. . . . Meetings were not held on the other Sundays because the members' work schedules did not permit them to attend. The fall [branch] conference that was scheduled for October 22, 1939 could not take place; the [city government] forbid it because we did not have a suitable bomb shelter. [7]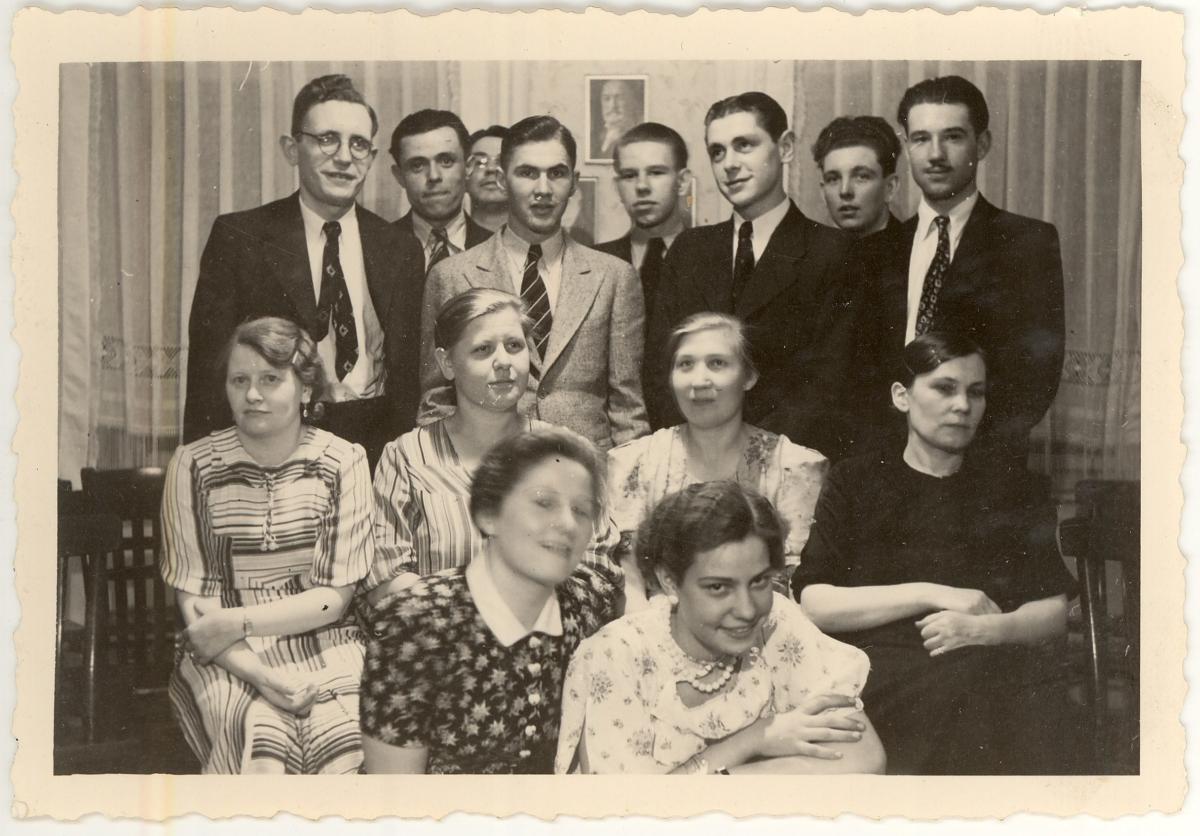 Fig. 2. A group of Saints in Bochum in 1938. District president Friedrich Biehl is standing at left. His brother Walter is third from the right. (G. Blake)
Two sad reports are found at the conclusion of the Bochum Branch meeting minutes. The first is dated December 10, 1939, and reads as follows:
It was announced that the Bochum Branch was being closed temporarily and the members transferred to the Herne Branch as of today. The speakers today were Brothers Bühler and Ludwig, both of whom reminded the members to remain true to the Church. All branch property was transferred to Herne with the exception of eight chairs, one clock, one mailbox and some firewood, which were sold for a total of 12 RM. The branch funds totaling 4,52 RM went to Herne, except for bus money (1,80) that was necessary due to bad weather. After cleaning costs were deducted, the Herne Branch received 0,60 RM. The Relief Society funds of 41,65 RM were sent to the mission office in Frankfurt/Main. [8]
The branch president added this statement a month later:
The Bochum Branch and its rooms at Rathausplatz 9 have been closed due to insufficient attendance. Too many of the branch members are not available to serve in callings. There were forty-eight registered members but they are scattered among various neighborhoods and could not attend the meetings. All sincere members hope that the branch can be reestablished after the war. Max Hackbarth, branch president in Bochum, January 1940. [9]
It is not known whether any of the members of the Bochum Branch did indeed attend meetings in Herne or elsewhere. It is likely that at least some were hindered by the problem of transportation or the challenges of wartime life and discontinued their association with the Church.
Located near the middle of the Ruhr region with its critical war industries, the city of Bochum suffered severely during the war. Before the American army entered the city on April 10, 1945, there had been more than one thousand air raid alarms for at least 147 actual attacks, twelve of which were considered "heavy attacks." At least 4,095 persons were killed, 5,000 more were injured, and "countless residents were left homeless." [10] Of the city's living space, 22 percent was totally destroyed and another 74 percent badly damaged. Of the many Bochum men who served in the military, 7,048 died. As late as 1948, there were 8,089 residents reported missing or still prisoners of war. Life in Bochum was clearly fraught with hazards; therefore it is remarkable that no Latter-day Saints in Bochum became casualties of the war.
In Memoriam:
Only one member of the Bochum Branch is known to have died in World War II:
Marianna Hildegard Uhlig b. Chemnitz, Chemnitz, Sachsen, 24 Oct 1902; dau. of Oskar Uhlig and Auguste Hilde Wittig; bp. 1 Aug 1913; conf. 1 Aug 1913; m. 3 Jun 1922, Kurt Walter Müller; 2m. Chemnitz 19 Oct 1928; d. 20 Sep 1939 (FHL microfilm 68784; CHL microfilm 2447 pt. 26 no. 231; FHL microfilm no. 245239 1925 and 1930 censuses; IGI)
Notes
[1] West German Mission branch directory, 1939, CHL 10045 11.
[2] Presiding Bishopric, "Financial, Statistical, and Historical Reports of Wards, Stakes, and Missions, 1884–1955," CR 4 12, 257.
[3] George Blake, interview by the author, Provo, UT, April 1, 2009.
[4] Erma Rosenhan, papers, MS 16190, Church History Library.
[5] Bochum Branch general minutes, CHL LR 804 11; trans. the author.
[6] Ibid., 215.
[7] Ibid., 227.
[8] Ibid., 229–30.
[9] Ibid., 229–30.
[10] Monika Wiborni, Bochum im Bombenkrieg: 4. November 1944 (Bochum, Germany: Wartberg, 2004), 46.