Winter 2014
Review Magazine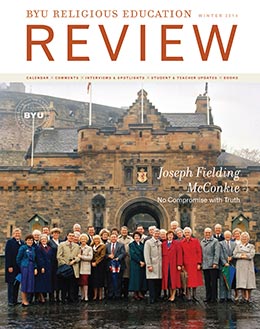 "We're All on the Same Team"
Brent L. Top, Dean of Religious Education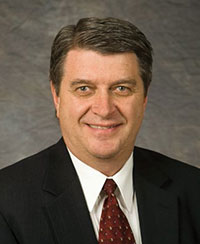 At our annual Religious Education college meetings this past fall, I introduced a theme for the conference (and perhaps the theme of my deanship): "We're All on the Same Team." Not only did I address that theme in my inaugural address as dean, but the faculty and staff sported matching softball shirts printed with the phrase. Perhaps that was a bit too "cheesy" (a word my grandchildren use a lot), but the theme reflects my own appreciation for the impact that the BYU Religious Education team has had on my life and family through the years. It is truly a privilege to be part of such a winning team.
My position on the team changed somewhat with the appointment to serve as the thirteenth dean in the history of Religious Education at Brigham Young University. I feel like I was called up from the end of the bench and inserted into an important game without being fully ready. Yet, as I look at my team, my own apprehensions about these new responsibilities are diminished. I am surrounded by great teammates in Religious Education—faculty, staff, and students who are women and men of great ability and faithfulness—each with something important to contribute to the overall success of the work. I express appreciation to each of them, particularly the former deans and directors of the Religious Studies Center. In addition, I am particularly grateful for the generous friends of Religious Education who have helped fund so many of our endeavors. Each of them is a valuable member of our team. Likewise, we are grateful for our "teammates" who subscribe to the Religious Educator and purchase the books published by the Religious Studies Center. We're all on the same team. Thanks to each of you for your own contributions to our work. With teamwork and your continued support, I am confident that the best is yet to come.
Sincerely,

Brent L. Top
Dean of Religious Education