Thomas Spencer Monson
Lawrence R. Flake, Prophets and Apostles of the Last Dispensation (Provo, UT: Religious Studies Center, Brigham Young University, 2001), 233–36.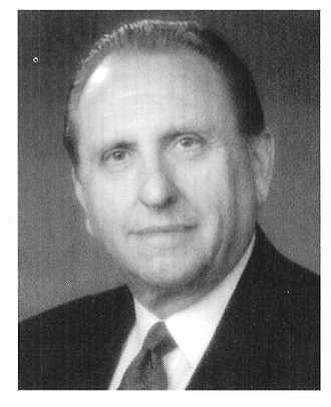 Born: 21 August 1927, Salt Lake City, Utah
Quorum of the Twelve Apostles: 10 October 1963 (age 36)
Second counselor to President Ezra Taft Benson: 10 November 1985
Second counselor to President Howard W. Hunter: 5 June 1994
President of the Quorum of the Twelve and first counselor to President Gordon B. Hinckley: 12 March 1995
Just before entering the U.S. Navy to serve during World War II, Thomas S. Monson, age eighteen, found himself rummaging through his sea bag in his barracks at San Diego Naval Training Station, looking for a missionary handbook a friend had given him. Nearby, lying ill in his bunk, was a Latter-day Saint friend who had asked young Brother Monson to administer to him. The future apostle had only recently been ordained an elder and had never given a sick person a blessing, nor could he remember ever having seen one given. He found the book, read the instructions, and performed the ordinance, undisturbed by the nearly two hundred fellow sailors looking on. In just a few minutes, his friend was peacefully sleeping and awoke the next day well and able to go about his activities. [1]
Although at age eighteen Elder Monson may have been a little inexperienced at his priesthood duties, just four years later, at age twenty-two, he found himself the bishop of a ward with over one thousand members. In the intervening years he had finished his term in the Navy, graduated with honors from the University of Utah with a degree in business management, and married Frances Johnson, a girl he had met during his freshman year. Even though the two young people were born the same year and lived on the same street all their lives, they had gone to different high schools and had not met until they were both waiting for the same bus to return home from the University. [2] Their marriage took place in the Salt Lake Temple on 7 October 1948. They became the parents of a daughter and two sons.
The huge Salt Lake ward over which the young bishop presided included eighty-five widows for whom Elder Monson felt a tender regard; he visited each one of them personally at Christmas with a small gift from the ward. Over the years, in spite of his demanding callings he would return every Christmas to the old ward where he had served as bishop and visit "his widows." By 1985, the number of them still living had dwindled to four. His actions and the wonderful stories he shares in his talks evidence his great compassion for people, especially the elderly.
Becoming a bishop at age twenty-two was just the beginning of a pattern of being called at an early age to prominent Church positions. At twenty-seven, President Monson became a counselor in the presidency of the Temple View Stake, and at thirty-two he was called to be president of the Canadian Mission with headquarters in Toronto. When he was only thirty-six, he received his lifetime calling to become a member of the Quorum of the Twelve Apostles. At age fifty-eight, he became a counselor in the First Presidency—the youngest to hold that position since the turn of the century. As a counselor he served under Presidents Ezra Taft Benson, Howard W. Hunter, and Gordon B. Hinckley.
As a mission president, Elder Monson was a great inspiration to his missionaries. One newly arrived elder entered the president's office saddened almost to tears because his own father was not a member of the Church. President Monson, prompted by the Spirit of the Lord, assured the young man, "If you will honestly and diligently serve God in proclaiming his message, your father will join the Church before your mission is concluded." [3] Not long afterward, President Monson received a letter from the elder's father with the news that he had joined the Church. [4]
Even though he had very few years to pursue a career, Elder Monson worked up to the position of manager of the Deseret News Press, and later, as an apostle, he held the position of chairman of the board of the Deseret News Publishing Company, along with membership on the board of directors of a number of other large firms. In 1974 he completed an MBA at Brigham Young University. He has received honorary doctorate degrees in law and humane letters from BYU and Salt Lake Community College, respectively.
Among the assignments Elder Monson has filled as a general authority are vice chair of the Priesthood Executive Council, chair of the Scriptures Publication Committee, area adviser of the Europe Area, vice chair of the General Welfare Committee, chair of the Printing Advisory Committee, chair of the Missionary Executive Committee, and chair of the Adult Correlation Committee. He is a member of the Board of Trustees of Brigham Young University and the Church Board of Education. [5] In 1981 President Ronald Reagan appointed him to serve on the President's Task Force for Private Sector Initiatives. For nearly three decades President Monson has served as a member of the National Executive Board of the Boy Scouts of America. He has received Scouting's highest awards: the Silver Beaver, Silver Buffalo, and Bronze Wolf.
President Monson is a powerful speaker. Putting to use his photographic memory and his tremendous talent as a writer and scriptorian, he addresses his audiences with masterful sermons. He tells a story with poignancy and purpose, often moving his listeners to laughter or tears and always to renewed commitment. President Harold B. Lee wrote this tribute to President Monson: "To listen to him is to be inspired. To work with him is to be uplifted; and to feel of his devotion and the strength of his conviction and powerful testimony is to know that there is no doubt but that his calling as a special witness as an apostle of the Lord, Jesus Christ, is well merited." [6] Elder Monson's reliance on the Spirit of the Lord is constant. He said, "I know that God lives. . . . The sweetest experience in all this life is to feel his promptings as he directs us in the furtherance of his work." [7] His testimony is deep and powerful. He frequently concludes his discourses by bearing witness of the Savior in the simple clarity of such words as these: "I declare my witness. He is the Son of God, our Redeemer, and our Savior. I pray that we will respond to his gentle invitation, 'Follow thou me.'" [8]
Notes
[1] "This Week in Church History: Step by Step to the Apostleship," Church News, 21 August 1965, 16.
[2] Gerry Avant, "Elder Monson: Caring," Church News, 23 June 1985, 5.
[3] "Thomas S. Monson of the Council of the Twelve," Improvement Era, November 1966, 1010.
[4] "Thomas S. Monson of the Council of the Twelve," 1010.
[5] Kevin Stoker, "Pres. Monson Continues a Tradition of Leadership," Church News, 17 November 1985, 7.
[6] Thomas S. Monson, Pathways to Perfection: Discourses of Thomas S. Monson (Salt Lake City: Deseret Book, 1984), viii.
[7] "Thomas S. Monson of the Council of the Twelve," 1010.
[8] "Messengers of Glory," Improvement Era, December 1969, 92.