Stephen Longstroth Richards
Lawrence R. Flake, Prophets and Apostles of the Last Dispensation (Provo, UT: Religious Studies Center, Brigham Young University, 2001), 209–211.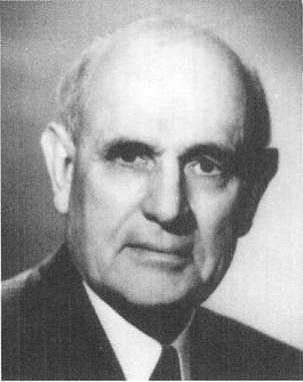 Born: 18 June 1879, Mendon, Utah
Quorum of the Twelve Apostles: 18 January 1917 (age 37)
First counselor to President David O. McKay: 9 April 1951
Died: 19 May 1959 (age 79), Salt Lake City, Utah
On the morning of 17 January 1917, Joseph Fielding Smith telephoned a prominent Salt Lake lawyer in behalf of his father, President Joseph F. Smith, requesting the busy attorney to meet with the president of the Church on the fourth floor of the temple. Stephen L Richards walked out of his law office, up Main Street, and into the temple. There in that sacred place President Smith called him to fill a vacancy in the Quorum of the Twelve. He closed his office that day and never returned to his successful and lucrative practice.
Elder Richards was born in Mendon, Cache County, Utah. His father was a dedicated country doctor; his mother a pioneer lady of culture and refinement. His grandfather, apostle Willard Richards, was a counselor to Brigham Young and was with the Prophet Joseph Smith in Carthage Jail. While attending the University of Utah, Stephen married Irene Smith Merrill; to them, nine children were born. The young couple moved to Malad Valley, Idaho, where they lived in a one-room cabin on a ranch. Brother Richards never forgot the beauty of the two years they spent in that place, becoming thereafter an ardent lover of the out-of-doors—green valleys, high mountains, and fresh pines. However, healthy ambition spurred him on to the pursuit of a law career. He entered the University of Chicago law school, graduating from there in 1904 cum laude. Returning to Utah, his first position was that of Murray City attorney. From there he progressed to the establishment of a successful practice, which he maintained until the age of thirty-seven, when his call to the apostleship came.
Elder Richards was also an eminent businessman, having vested interests in numerous large Utah firms, including banks, a sugar company, a cemetery corporation, a hotel company, a radio-TV station, and an oil refinery. He performed civic service in the area of education, served on the State Board of Corrections, and was active in Rotary and Sons of the American Revolution.
In 1906 he served on the general board of the Sunday School and in 1909 became a counselor in the superintendency. The other counselor was David O. McKay, and from this close association these two men formed a lasting friendship. In 1951, when David O. McKay became president of the Church, he chose Elder Richards as his first counselor.
As a general authority, President Richards made a significant contribution in matters of legal delicacy with the leaders of government and industry. When some serious conflicts arose between the missionary program and the law regulating military draft, Elder Richards kept the missionary work from undergoing a major setback by exercising his diplomacy and determination to solve the problems. While he directed the missionary program from 1951 to 1959, nearly eighteen thousand full-time missionaries were sent into the field.
When President Richards died in 1959, Gordon B. Hinckley, who served with him as an Assistant to the Twelve, said of this dedicated apostle's life: "He lived it as one ordained and set apart, a faithful and able leader, a prince among men in the vineyard of the Lord." [1]
Notes
[1] Gordon B. Hinckley, "President Stephen L. Richards, 1879–1959," Improvement Era, June 1959, 489; "In Memoriam, President Stephen L Richards," Relief Society Magazine, July 1959, 421–23.