Lawrence R. Flake, Prophets and Apostles of the Last Dispensation (Provo, UT: Religious Studies Center, Brigham Young University, 2001), 371–74.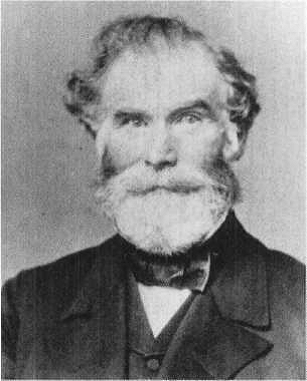 Born: 19 September 1811, Hartford, New York
Quorum of the Twelve Apostles: 26 April 1835 (age 23)
Excommunicated: 20 August 1842
Rebaptized and reordained to the Quorum of the Twelve Apostles: 20 January 1843
Died: 3 October 1881 (age 70), Salt Lake City, Utah
A young missionary, much weakened by his long journey and suffering from the effects of a fever, wandered the streets of Columbus, Ohio, hoping to find lodging for the night. While standing bewildered on the town's main thoroughfare, he felt impressed to speak to a certain man. The man turned out to be the only member of the Church in Columbus. While lodged at this brother's home, the missionary was browsing through the Church newspaper, The Messenger and Advocate, and came across an announcement stating that he had been chosen as a member of the Quorum of the Twelve Apostles. Following this item was a request that he be in Kirtland by an appointed day. Leaving immediately, he traveled by stagecoach and managed to arrive at ten o'clock on the morning designated, joining the meeting of the Twelve that was already in session. The other Brethren marveled at his timely arrival and told him that they had all prayed, and some had prophesied, that he would be in attendance that day. The new apostle was Orson Pratt, who was ordained one of the original Twelve of this dispensation on the day of his arrival in Kirtland, 26 April 1835.
Orson was born to Jared and Charity Pratt in Hartford, New York, 19 September 1811. When he was nineteen, his brother Parley brought him news of the gospel and baptized him. In November the Prophet conferred the Melchizedek Priesthood on him and sent him on the first of numerous missions he filled in the United States, Canada, and Europe. He crossed the Atlantic more than a dozen times.
Unfortunately, in Nauvoo Elder Pratt and his wife Sarah were deceived by the slanderous lies fostered by the apostate John C. Bennett, and in 1842 they were excommunicated from the Church for rebellion. When Orson realized that Bennett had deceived him, his shame and despair were so great that he even considered suicide. But the Prophet Joseph Smith extended his love and forgiveness to this grief-stricken brother and his wife and rebaptized them himself. Brother Pratt was restored to his former position as one of the members of the Quorum of the Twelve Apostles.
An intrepid pioneer, Orson participated in Zion's Camp and was in the first company to reach the Salt Lake Valley. He, George A. Smith, and seven other men preceded the main body of the company by three days in entering the valley and were the first of the Saints to walk on the site that became the center of Salt Lake City. [1]
In addition to his lifetime of service to the Church, Elder Pratt distinguished himself as a scientist. He published several works on the subjects of astronomy and mathematics, winning the respect of prominent men in these fields. He was active in the Utah territorial legislature and was also an accomplished linguist, becoming adept in the Hebrew language and an expert in the phonetic alphabets that were very popular at that time. When his brother Parley and others developed a language system known as the Deseret Alphabet, which was used to a limited extent in the early days of Utah, Orson transcribed and published the Book of Mormon in these phonetic characters. It was also Brother Pratt who undertook the enormous task of dividing both the Book of Mormon and the Doctrine and Covenants into chapters and verses, and of supplying the extensive cross references.
Because of Elder Pratt's impressive powers as a public speaker, Brigham Young often relied on him to handle difficult assignments, such as the 1852 announcement to the Church and world of the doctrine of plural marriage and a nationally publicized debate on the same subject with the Reverend John P. Newman, chaplain of the United States Senate.
Blessed with a brilliant mind, Elder Pratt's understanding of certain Church doctrines sometimes conflicted with those of other leaders of the Church, most notably President Brigham Young. As a result, Elder Pratt received correction from time to time. Never completely resigning himself to agreement with some things President Young taught, he nevertheless remained loyal to him and the Church. [2] When Orson Pratt was attacked by "exceptionally orthodox" members of the Church, Brigham Young brushed aside these criticisms by bolstering Elder Pratt's reputation with this affirmation of his faith: "If Brother Orson were chopped up in inch pieces, each piece would cry out Mormonism was true." [3]
Elder Pratt went on his last mission to England when he was nearly seventy. The strain of working eighteen hours a day, as he was accustomed to doing, sapped his vigor, broke his health, and brought about his death in 1881. The Deseret News summarized his great accomplishments in these words: "Orson Pratt was truly an Apostle of the Lord. Full of integrity, firm as a rock to his convictions, true to his brethren and to his God, earnest and zealous in defence and proclamation of the truth, ever ready to bear testimony to the latter-day work, he had a mind stored with scripture, ancient and modern, was an eloquent speaker, a powerful minister, . . . and a great soul who reached out after eternal things." [4]
Notes
[1] Elden J. Watson, The Orson Pratt Journal (Salt Lake City: Elden J. Watson, 1975), 454–63.
[2] Breck England, The Life and Thought of Orson Pratt (Salt Lake City: University of Utah Press, 1985), 212, 216.
[3] England, Life and Thought of Orson Pratt, 216.
[4] "Death of Apostle Orson Pratt," Deseret Evening News, 3 October 1881, 2. See also Orson F. Whitney, "Orson Pratt: Apostle, Pioneer, Philosopher, Scientist and Historian," Improvement Era, January 1912, 194–206.