Lawrence R. Flake, Prophets and Apostles of the Last Dispensation (Provo, UT: Religious Studies Center, Brigham Young University, 2001), 229–32.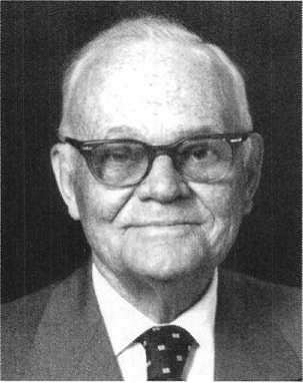 Born: 19 September 1897, Colonia Juarez, Mexico
Assistant to the Quorum of the Twelve: 6 April 1941
Quorum of the Twelve Apostles: 11 October 1951 (age 54)
Second counselor to President Harold B. Lee: 7 July 1972
Second counselor to President Spencer W. Kimball: 30 December 1973
First counselor to President Spencer W. Kimball: 2 December 1982
President of the Quorum of the Twelve: 10 November 1985
Died: 20 May 1988 (age 90), Salt Lake City, Utah
In 1912, during the Mexican Revolution led by Pancho Villa, the Mormon settlers in northern Mexico were forced to flee to the United States for safety. George S. Romney found it necessary to remain in Colonia Juarez, but he entrusted his fourteen-year-old son, Marion, with the responsibility of getting the family safely to El Paso two hundred miles north and caring for them until he could leave Mexico.
Barely out of town, the Romney wagon was stopped by members of the rebel army, who robbed them of their last twenty pesos. Elder Romney recalled that when the bandits had taken the money, they drew their guns from their holsters and pointed them toward the wagon. "As I looked up the barrels of the rifles, they seemed very large to me I expected they would shoot. They did not shoot, however, and I lived to tell the story." [1] This and many other experiences verify the truth of this statement in Elder Romney's patriarchal blessing: "The angels of your choice have been over you and watched over you for your good." [2]
From El Paso, the exiled Romney family went to Los Angeles for a time and then to Idaho, where they settled first in Oakley and finally in Rexburg. Here Marion worked with his father and uncle as a carpenter. Later his father became president of Ricks College, where Marion was a student and a star on the football and basketball teams. He interrupted his schooling in 1918 to serve in the army, and in 1920 he accepted a three-year mission call to Australia. When he returned, he married Ida Jensen, who became the mother of four children, two of whom died at birth. Elder Romney attended the University of Utah, where he graduated in 1926 and received a law degree in 1932. For eleven years he practiced law in Salt Lake City, during which time he served terms as assistant county attorney. In 1935 he was elected to the state legislature. After the legislative session was adjourned, Elder Romney resigned his post and was called to serve as bishop in the Liberty Stake. [3] In this calling, he was particularly concerned about the poor and promoted many projects in his ward and stake to help alleviate their suffering. [4] In 1938 Brother Romney was called to be stake president over the newly formed Bonneville Stake. [5]
Earlier in his life Elder Romney was promised in a blessing, "You will be held in high honor and respected by the people, beyond your comprehension." [6] He was the first person called to fill the position of Assistant to the Twelve. His call came as a surprise to him when he attended general conference in April 1941. Sitting in the audience, he listened to President J. Reuben Clark Jr. explain that the First Presidency had found it necessary to call some men to assist the Twelve. The first name he read was Marion G. Romney. Brother Romney recalled, "I didn't hear any of the others at that time." [7] Elder Romney returned to the land of his birth, one-half century after his forced exodus, this time as an apostle assigned to administer the affairs of the Spanish-speaking missions of the Church.
In 1951 he became a member of the Quorum of the Twelve Apostles and served in that position until his call to the First Presidency in 1972. At the time of this call, Harold B. Lee, the new president of the Church, said in regard to his two new counselors, Presidents Tanner and Romney: "I have had the witness as to the men who should be called to be my counselors. . . . They've been called by the direction and guidance of the Spirit of the Lord." [8]
Upon President Lee's death in December 1973, President Spencer W. Kimball retained President Romney as second and later as first counselor in the First Presidency. At the death of President Kimball, he returned to the Quorum of the Twelve as its president. President Kimball wrote of President Romney, "Those of us who have known President Romney long and intimately . . . have come to realize that the making of a Marion G. Romney was not the effort of a few decades, but it has been an eternal thing bringing together all the great qualities and opportunities and tests, privileges, challenges, and times into a whole to prepare this great soul for the opportunities he now has. The name of Christ and his gospel is not merely mentioned but is ploughed deep in his consciousness." [9]
Elder Romney died at age ninety. His powerful testimony of the Savior deeply moved thousands of listeners during his nearly fifty-year ministry as a general authority. "I know the gospel is true," he declared. "I doubt if I shall know it better, that is, with more certainty, when I stand before my Maker." [10]