Lawrence R. Flake, Prophets and Apostles of the Last Dispensation (Provo, UT: Religious Studies Center, Brigham Young University, 2001), 461–63.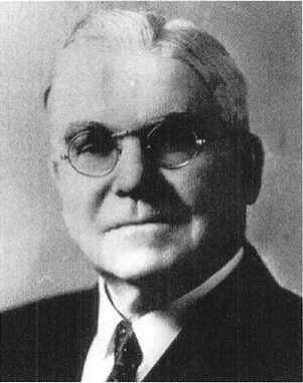 Born: 4 May 1865, Dublin, Ireland
Quorum of the Twelve Apostles: 12 October 1933 (age 68)
Died: 21 January 1947 (age 81), Jacksonville, Florida
One evening after dark two men approached a little boy standing on a bridge in Liverpool, England, and greeted him with smiles and a cheerful hello. The two strangers, guessing that the child was scarcely eight years old and thinking he should not be out so late, offered to walk him home. These gentlemen were Mormon missionaries, and this chance act of kindness brought them to the door of the boy's mother, a widow who had four children and who was willing to listen to the elders' message of the restored gospel. [1] The boy, Charles A. Callis, was baptized with the rest of his family, and soon afterward, in 1875, Sister Callis and her children immigrated to Utah. They settled in Davis County and then in Coalville, where young Charles grew to manhood. He had no opportunity for schooling because he labored twelve hours a day in the coal mines for a meager wage in order to support his widowed mother.
Despite his lack of education, a surprising thing happened to "Charlie." He was elected to represent Summit County in the territorial legislature. A reputation for rugged honesty and his gift of oratory won him still another county appointment—district attorney. With the aid of a prominent lawyer friend, Charles mapped out a course of self-study in law, which he pursued with great discipline, and only eleven months later he passed the bar examination along with many law school graduates. While in the prime of a successful legal career, Brother Callis willingly interrupted his practice to accept a mission call to Wyoming. After spending five months there, he was called on a mission to Europe for three years, serving as president of the Irish Conference in the country where he was born, previous to the family's move to Liverpool. In 1902 he married Grace E. Pack; they became the parents of eight sons and daughters.
Four years later he and his wife departed for a two-year mission to the southern states, but two years stretched to twenty-eight as this faithful man was chosen president of the mission and remained there until 1934. During this time some four thousand missionaries came under his wise and inspired leadership. He took occasion while in the southern states to pass the South Carolina and Florida bar examinations. Although he had no time to practice law, his status as an accredited attorney gave him access to circles of influence that would otherwise have been closed to him. He used his contact with governors, mayors, and men of prominence to further the gospel cause in the South.
In 1933, while still in the southern states, Elder Callis was called to be an apostle. Even after leaving the mission presidency one year later, he never lost his missionary zeal and always carried tracts with him wherever he went, taking every opportunity to engage nonmembers in religious conversations. His death occurred during the realization of a long-sought-for goal: the organization of the first stake in the South. As a general authority, Brother Callis was assigned to preside over the occasion. And following the historic event, he died quietly in Jacksonville, Florida.
His greatest inspiration in life was the mission and sacrifice of Jesus Christ. He once said, "From my earliest recollections to the present time I have always had an abiding and intense love for my Savior. I cannot read the story of His sufferings and crucifixion without shedding tears." [2]