Albert Carrington
Lawrence R. Flake, Prophets and Apostles of the Last Dispensation (Provo, UT: Religious Studies Center, Brigham Young University, 2001), 293–95.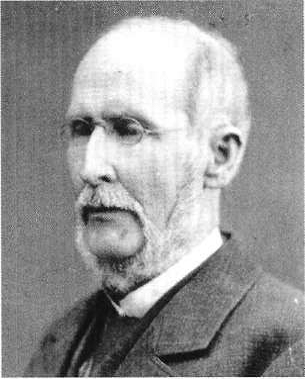 Born: 8 January 1813, Royalton, Vermont
Quorum of the Twelve Apostles: 3 July 1870 (age 57)
Additional counselor to President Brigham Young: 8 April 1873
Assistant counselor to President Brigham Young: 9 May 1874
Quorum of the Twelve Apostles: 29 August 1877
Excommunicated: 7 November 1885
Rebaptized: 1 November 1887
Died: 19 September 1889 (age 76), Salt Lake City, Utah
Although Albert Carrington was born in Royalton, Windsor County, Vermont, only a few miles from the birthplace of Joseph Smith, he did not meet the Prophet until 1844, a few days before the martyrdom. A graduate of the Dartmouth College class of 1833, Brother Carrington taught school and studied law in Pennsylvania, later moving to Wisconsin where he was engaged in lead mining at the time of his conversion to the Church. His fine education and legal training enabled him to be of great service to the people of Utah. Soon after his arrival in 1847, Albert was elected Salt Lake City clerk, historian, and postmaster. He was chairman of the committee that drafted the constitution for the Provisional State of Deseret and was an officer in that state government. After the territorial government was organized, he served in the legislature. He helped survey the Great Salt Lake and was editor of the Deseret News for eight years.
Elder Carrington rendered valuable service to the Church both in Utah and abroad as a member of the Quorum of the Twelve and as an assistant counselor to President Brigham Young. During the period from 1868 to 1882, he served four two-year terms as president of the European Mission. In 1872 he journeyed throughout Europe and Asia Minor with George A. Smith of the First Presidency, fellow apostle Lorenzo Snow, and others under assignment from President Brigham Young. In March 1873, in Palestine, the group held a solemn worship service on the Mount of Olives in which they, as Orson Hyde had done thirty-two years before, dedicated that land for the return of the Jews.
Because of his close association with Brigham Young (he had served as his secretary for over twenty years), Elder Carrington was appointed one of the administrators of President Young's estate when he died in 1877. The settling of the huge and complex estate was a long and involved process because of the large number of heirs and the difficult relationship between personal and Church property held by President Young. At one point the three administrators, Albert Carrington, George Q. Cannon, and Brigham Young Jr., as well as President John Taylor, were sentenced to prison by an anti- Mormon judge in connection with the settlement of Church property. All but President Taylor served three weeks of the sentence before the decision was reversed by a higher court.
Albert Carrington's great service to the Church ended four years before his death. In November 1885 he was tried by his fellow apostles, was found guilty of transgression, and was excommunicated. Two years later he was rebaptized. Albert Carrington died a member of the Church. [1]
Notes
[1] See Our Prophets and Principles: Writings on Our Articles of Faith and Prophets Who Made Them Live (Salt Lake City: Instructor, 1956), 145–46.