Abraham Owen Woodruff
Lawrence R. Flake, Prophets and Apostles of the Last Dispensation (Provo, UT: Religious Studies Center, Brigham Young University, 2001), 423–25.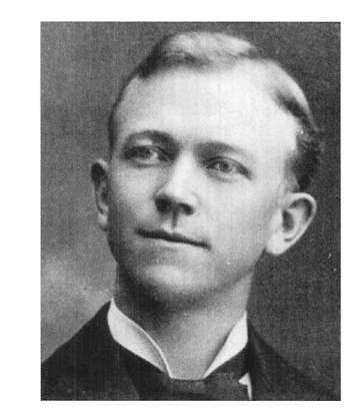 Born: 23 November 1872, Salt Lake City, Utah
Quorum of the Twelve Apostles: 7 October 1897 (age 24)
Died: 20 June 1904 (age 31), El Paso, Texas
In Ernst, Germany, the authorities of the city refused to grant Elder Abraham O. Woodruff permission to proselyte. Instead of departing in defeat, the missionary disguised himself as a country swain, attired in the crude garb of a peasant, complete with heavy clogs. During the day he toiled alongside the rustic residents of the town, eating the same dark bread and smear that comprised their noon-day meal. In the evening, however, a transformation was subtly enacted and he would meet informally with members of the Church, who would bring interested friends, hoping to share the joy of the gospel with them through this diligent and not easily dissuaded missionary.
Abraham, the son of President Wilford Woodruff, had almost not gone on this mission for fear that his father, being in frail condition, would die in his absence. However, he responded to the urging of his father, mustered up the faith, and departed for the Swiss-German Mission in 1893 at the age of twenty-one. He completed his mission and returned to find his father in good health.
Abraham was born in the shadow of the Wasatch Mountains of the Salt Lake Valley on 23 November 1872. One of his earliest memories was that of attending Brigham Young's funeral and being lifted up by his mother to view the revered prophet's remains in the casket. An industrious little boy, he gathered watercress near Liberty Park Springs to market for pocket money. At the age of ten he herded cows, sometimes earning as much as ten dollars a month. He pursued his education at Deseret School and LDS College. Following his schooling, he was employed at Zion's Savings Bank. After his mission in 1896, he married Helen May Winters and shortly afterward was ordained one of the Twelve Apostles.
As a general authority, he made an outstanding contribution as the chief colonizer and spiritual and temporal leader of the Latter-day Saint settlement in the Big Horn Basin of Wyoming. There his affable nature won him a place in the hearts of the people. One of his friends described his influence in these words: "His was an affectionate disposition. He was loving and lovable. The ice of reserve always melted before the warmth of his nature. He was like a brother to all his associates. In whatever relationship of business or social life he stood to them, they knew him first and foremost as a friend. In the Big Horn colony, that feeling of love for him was most intense." [1]
Brother Woodruff had great and kind ways to deal with his fellowmen for their betterment. While living in the Big Horn Valley, his friendship brought a man who had fallen away from the Church to renewed activity and repentance of all vices but one—profanity. One day while the Saints were working on a canal, Brother Woodruff asked this man if he could borrow his team for a few days. The man agreed, and Elder Woodruff worked with the horses on the canal. Returning the animals, he told the brother, "I've driven them three days. They've worked fine, and they haven't heard a word of profanity." To this the repentant brother promised, "And they never will again from me." Brother Woodruff's point was well and diplomatically made. The man kept his resolve and, thanks to this tactful apostle, became a prominent bishop in the area. [2]
In 1904, accompanied by his wife and children, Elder Woodruff traveled to Mexico to visit the Latter-day Saint settlements there. His wife contracted the dreaded disease smallpox and died in that country. Less than two weeks later, Brother Woodruff, having been stricken with the disease while caring for his wife, also passed away at the age of only thirty-two, leaving behind four little children. His passing was a shock to those who knew of his robust health and his promising future as a faithful servant of the Lord on earth. His fellow associates of the Young Men's Mutual Improvement Association general board, where he was serving at the time, made special note of the admirable characteristics of their beloved colleague, Abraham O. Woodruff: "the almost faultless life, the devotion to honor and duty, the energetic, intelligent industry, the cheerfulness and sincerity of his friendship, the purity and friendship of his domestic life, the perfect faith in and devoted love of God and his fellow men." [3]
Notes
[1] Willard Done, "In Memoriam," Improvement Era, August 1904, 746.
[2] Ann M. Cannon," Abraham Owen Woodruff," Young Woman's Journal, July 1904, 297–98.
[3] Done, "In Memoriam," 745. See also Matthias Cowley, Prophets and Patriarchs of the Church of Jesus Christ of Latter-day Saints (Chattanooga, TN: Ben E. Rich, 1902), 801–5; Andrew Jenson, Biographical Encyclopedia (Salt Lake City: Andrew Jenson History, 1901), 1:796–97.