Latter-day Saints have a particularly rich understanding of the divine possibilities that the Savior makes available to all people. We of all people ought to see sons and daughters of God where others may see mere mortals.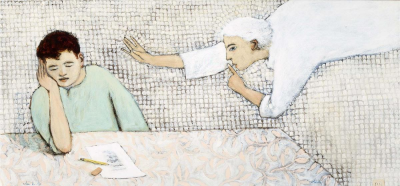 When To Stop
Brian Kershisnik
As God ended each day of Creation with a benediction, President Henry B. Eyring has encouraged us to end every day in benediction, praise, and thanksgiving by asking, "Have I seen the hand of God reaching out to touch us or our children or our family?" Such reflection softens the heart and readies the soul for a harvest of faith.
Copyright 2011 by Brian Kershisnik. All rights reserved.