The "Why" behind the Y Religion Podcast
ANTHONY SWEAT (anthony_sweat@byu.edu) IS AN ASSOCIATE TEACHING PROFESSOR OF CHURCH HISTORY AND DOCTRINE AT BYU.
"Oh, you're a BYU religion professor? So, what kind of research do religion professors publish?"
Many Brigham Young University religion professors have been asked a form of this question. Some are surprised to learn that publishing research is a significant part of most BYU religion professors' work and are even more surprised to learn of the quantity and quality of those publications. Each year, BYU religion professors produce hundreds of publications,[1] many of them related to the teachings, practices, or history of The Church of Jesus Christ of Latter-day Saints. The problem, however, is that they are published in a variety of different places, and many students or general Church members may never hear about or read them. Enter the Y Religion podcast.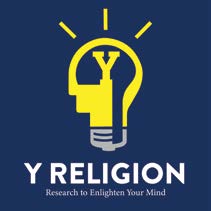 Although podcasting has been around since the early 2000s, in the last few years its popularity as a common form to consume information has exploded. In the United States, monthly podcast listening has nearly doubled from 2015 to 2019. According to the 2019 Podcast Consumer report, 32 percent of Americans have listened to a podcast in the past month, and 22 percent in the past week. Those who listen weekly listen, on average, to one episode every day. When asked why they listen to podcasts, the top selected response (74 percent) was "to learn new things."[2] These statistics illustrate why packaging the various research publications of BYU religion into one central podcast was a logical undertaking.
Work began in earnest in 2018 to organize the endeavor and has come to fruition under the direction of the dean of BYU religion, Daniel Judd, and his administrative council, who approve of each potential interview and subject. In 2019 a committee was formed under my direction consisting of a few "teaching track" professors (those whose primary job is to teach large numbers of students)—Casey Griffiths, Ryan Sharp, and Brad Wilcox—charged with interviewing their colleagues about their published research and counseling on decisions regarding the podcast.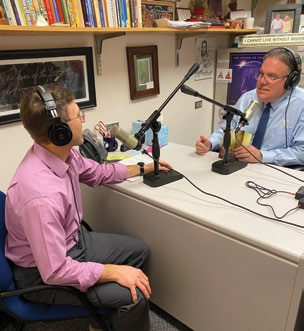 Brad Wilcox interviews his colleague Kerry Muhlestein for an episode of Y Religion.
From the beginning, BYU students were involved in the podcast's creation. Students sent in more than one thousand suggestions for a potential name for the podcast, such as Thus We See, Saints and Scholars, and By Study and Faith. There were even some humorous ones like Y on the Mountaintop. These student suggestions were analyzed for common words and themes, and a final list of names was voted on. In the end, a student's suggestion of Y Religion came out on top.
The involvement of BYU students did not end there, however. Student Bridger Tower created the podcast logo, and four students—Grant Cagle, Sam Clawson, Collette Jones, and Alastair Scheuermann—recorded more than one hundred original music tracks for the podcast background scoring. Students Mitchell Bashford and Connor Miller do the podcast sound recording, engineering, and postproduction. Yet another student, Ashley Pettit, handles the online Instagram marketing and community management.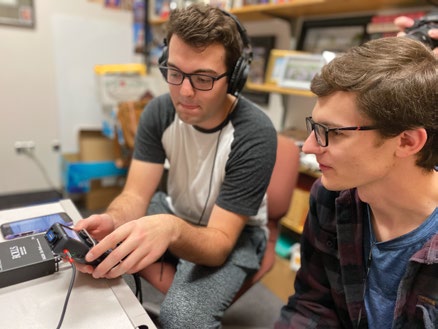 BYU student sound engineers Mitchell Bashford and Connor Miller work on sound leveling for a Y Religion episode.
The first Y Religion episodes launched in February 2020. Each episode covers three segments: why the research was done, why it matters, and why the professor chooses faith. Early episodes have included Barbara Morgan on women and priesthood, Justin Dyer on suicidality and Latter-day Saint youth, and Steve Harper on how Joseph Smith remembered the First Vision, among others. Although only a few months into its first season, Y Religion is ranked in the top 10 percent of global podcast downloads and averages 4.9/5.0 stars on Apple Podcasts, according to metrics provided by The Podcast Host, a broadcasting and media production company.[3] Although most downloads are from the United States, there is a growing international audience also, with downloads in sixty-six countries.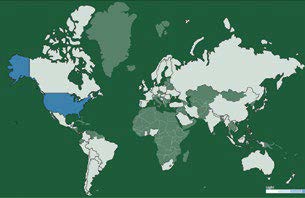 With "outreach to the larger community" as one of the stated missions of BYU Religious Education,[4] the hope is that this podcast will magnify the magnificent research done by Religious Education faculty to enlighten and edify the broader Latter-day Saint population. As the podcast continues to expand its content, the religious interests of many listeners will be well served. One online reviewer wrote, "I love being able to learn about such a wide variety of interesting topics that help me both understand our religion and feel the Spirit" (5 stars).
Links to the publications discussed on each episode are available on the podcast's website (http://rsc.byu.edu/yreligion). Patrons can listen and subscribe to the Y Religion podcast on Apple Podcasts, Spotify, Google, and Stitcher.
Notes
[1] Based on data provided by BYU's Religious Education, there were 248 publications from BYU religion faculty in 2019.
[2] "The Podcast Consumer 2019," https://www.edisonresearch.com/the-podcast-consumer-2019/.
[3] "Podcast Download Numbers: What's a Good Gauge for My Podcast?," https://www.thepodcasthost.com/planning/whats-a-good-number-of-downloads-for-a-podcast/.
[4] BYU Religious Education Mission Statement, BYU Undergraduate Catalog (2019–2020), https://catalog.byu.edu/religious-education.