Faculty Highlights
Andrew Skinner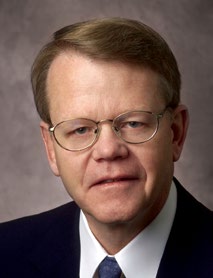 Andrew Skinner came to BYU in 1992 and is professor of ancient scripture. He served as chair of the Department of Ancient Scripture (1997–2000), dean of Religious Education (2000–2005), and founding executive director of the Neal A. Maxwell Institute for Religious Scholarship at BYU (2006–2008). From 2010 to 2014 he held the Richard L. Evans Professorship of Religious Understanding, in which role he engaged in interfaith dialogue and other efforts to build bridges of friendship and understanding among people of different religious faiths.
Andrew is the author or coauthor of twenty books and two hundred articles; he is also the editor of seven contributed volumes. These works treat a variety of religious and historical topics—from the life of Christ to military history. He earned degrees from the University of Colorado, the Iliff School of Theology, Harvard University, and the University of Denver. He also studied at Hebrew University, Jerusalem. He has worked at BYU's Jerusalem Center six times as an instructor and as its academic director, most recently from 2018–19. He is married to Janet Corbridge Skinner. They have six children and nine grandchildren.
Fred E. Woods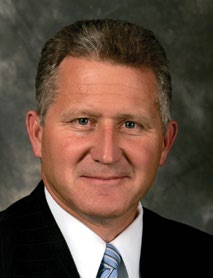 Originally from Southern California, Fred E. Woods joined the Church at age twenty and served a mission to Adelaide, Australia. He earned a PhD from the University of Utah in 1991 and has been a professor in BYU's Department of Church History and Doctrine since 1998. A visiting teaching and research professor at several universities, he was awarded BYU's Richard L. Anderson Distinguished Research Award in 2002. From 2005 to 2010 he held a Richard L. Evans Professorship of Religious Understanding. Last year Fred coauthored a book on the Saints of Tonga, and he recently completed the forthcoming book The Latter-day Saint Image in the British Mind, with a companion documentary film. Fred currently holds a Moral Education Professorship and has selected Las Vegas as a model of how Latter-day Saints have brought light and morality to that desert community. That research will result in another joint book and documentary publication next year.
Joshua R. McDaniel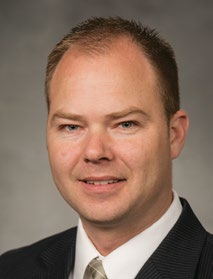 Joshua R. McDaniel is the controller for Religious Education and oversees all budgets and financial activities. He assists the deans and department chairs in managing resources and facilitates faculty needs for funding in support of teaching and research. Josh was born and raised in La Jara, Colorado, and served a full-time mission in the Chile Santiago West Mission. He earned a bachelor's degree in recreation leadership from BYU–Idaho, a bachelor's degree in accounting from Adams State University, and a master's degree from Brigham Young University. Prior to joining BYU Religious Education, Josh worked in public accounting doing tax and audit work. He came to BYU in 2008 as an accountant and later served as an assistant controller in both Continuing Education and the Office of Information Technology. Josh is married to Susan McDaniel, formerly Susan Hornberger, of Wainwright, Alberta, Canada. They are the parents of five children and reside in Springville, Utah.
Lincoln H. Blumell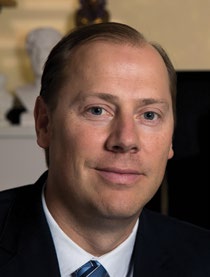 Lincoln H. Blumell, an associate professor of ancient scripture at Brigham Young University, began his academic study of religion at the University of Calgary, where he received a BA with honors in classical and early Christian studies and an MA in religious studies, emphasizing ancient Christianity. He also holds an MSt from the University of Oxford (Christ Church) in Jewish studies, and in 2009 he completed his PhD at the University of Toronto, specializing in early Christianity. His research focus is Christianity in the Roman and Byzantine periods with special emphases on Christianity in Egypt and on Greek and Coptic papyrology and epigraphy. He recently edited the collected volume New Testament History, Culture, and Society: A Background to the Texts of the New Testament.