Every fall, BYU Religious Education hosts the annual Sidney B. Sperry Symposium. Since 1973, the Sidney B. Sperry Symposium at BYU has become one of the premier venues for Latter-day Saint religious study. Today's Sperry Symposium influences thousands through seminars and publications. The symposium originated to encourage faith-based religious scholarship on Latter-day Saint topics. The published collection of papers from the Sperry Symposium represents the work of more than 275 authors producing more than 600 articles.
2022 Sidney B. Sperry Symposium
The Household of God
Families and Belonging in the World of the New Testament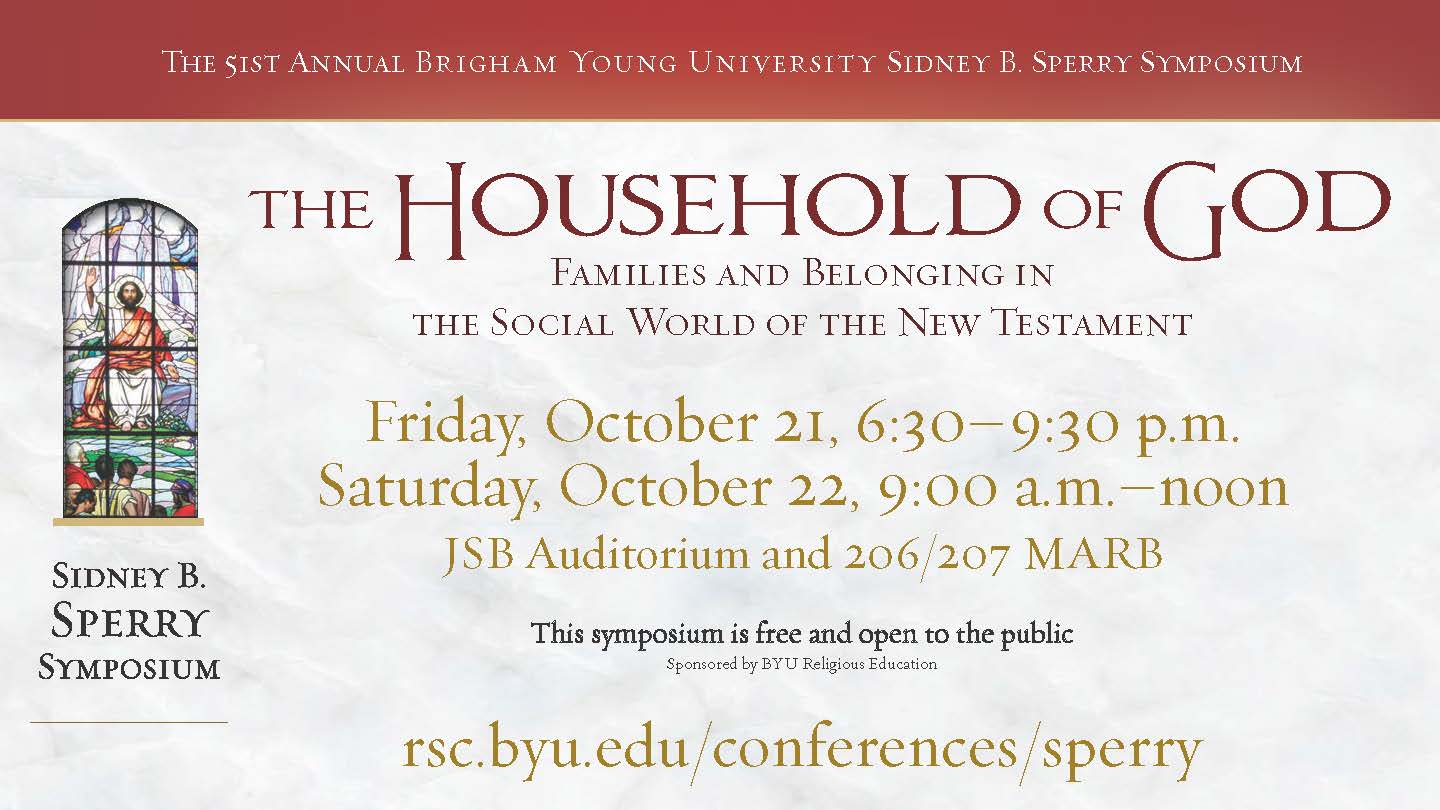 Friday and Saturday, October 21 and 22, 2022
Joseph Smith Building (JSB) Auditorium and Martin Building (MARB), BYU Campus
2023 Sidney B. Sperry Symposium
"I Glory in My Jesus"
Understanding Christ in the Book of Mormon
Past Symposia