Every fall, BYU Religious Education hosts the annual Sidney B. Sperry Symposium. Since 1973, the Sidney B. Sperry Symposium at BYU has become one of the premier venues for Latter-day Saint religious study. Today's Sperry Symposium influences thousands through seminars and publications. The symposium originated to encourage faith-based religious scholarship on Latter-day Saint topics. The published collection of papers from the Sperry Symposium represents the work of more than 275 authors producing more than 600 articles.
2020 Sidney B. Sperry Symposium
How and What You Worship
Christology and Praxis in the Revelations of Joseph Smith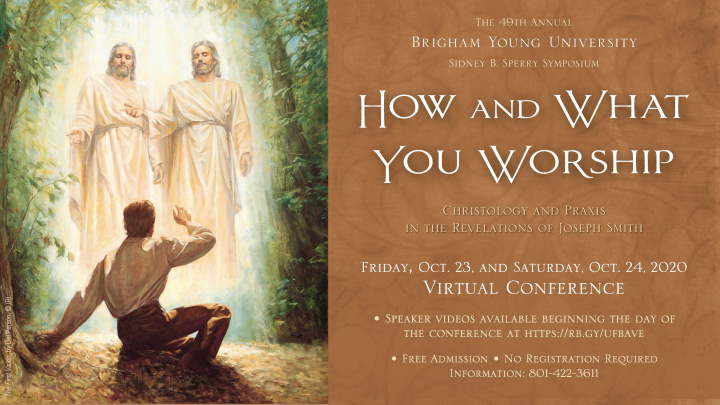 October 23 and 24, 2020
Virtual Conference
Section 93 of the Doctrine and Covenants deals with concepts that scholars term Christology and praxis. Christology has to do with the study of Christ's nature, while praxis involves religious practice. This revelation insists on both the "how" and the "what" of worship, which indicates that knowledge and practice are inseparable. As this conference demonstrates, Joseph Smith's revelations and teachings constitute a unique textual setting to analyze this relationship.
2021 Sidney B. Sperry Symposium
A Covenant of Compassion
Caring for the Marginalized and Disadvantaged in the Old Testament
Past Symposia