Things of Redeeming Worth
Scriptural Messages and World Judgments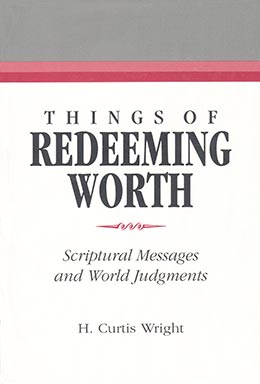 About the Book
William Wordsworth wrote:
The world is too much with us; late and soon,
Getting and spending, we lay waste our powers.
Yet life does not have to be that way. In this thought-provoking book, H. Curtis Wright, professor emeritus of ancient Greek and modern library education, presents four messages on "things of redeeming worth"—eternal things that penetrate and transcend human temporal experience.
ISBN 1-57008-745-8
Published in 2002