Nauvoo and Hancock County, Illinois
A Guide to Family History and Historical Sources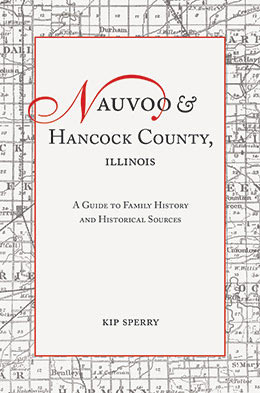 This book has not been released for online reading.
Published in 2014
ISBN 978-0-8425-2857-3
Book $35.99
About the Book
Winner of the Harvey B. Black and Susan Easton Black Outstanding Publication Award (Gospel Scholarship in Church History and Doctrine), this comprehensive family history reference book describes hundreds of genealogical and historical resources for Nauvoo, Hancock County, and west-central Illinois. It includes descriptions of original records, primary and secondary sources, computer databases, finding aids, guides, websites, indexes, manuscript collections, newspapers, oral histories, historical and genealogical periodicals, library collections, and much more. It also includes an extensive bibliography of genealogical, local history, and historical resources. This research guide will benefit archivists, genealogists, family historians, historians, reference librarians, and others who study Illinois genealogy and local history and Latter-day Saint history.