Joseph Smith's Seer Stones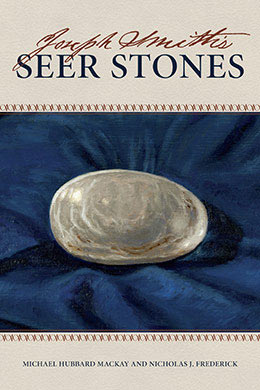 This book has not been released for online reading.
Published in 2016
ISBN 978-1-9443-9405-9
Book $25.99
Ebook $14.99
About the Book
This book discusses the origins of Joseph Smith's seer stones and explores how Joseph used them throughout his life in a way that goes beyond translating the Book of Mormon. It also traces the provenance of the seer stones once they leave his possession.
The authors also examine how the Book of Mormon itself provides a storyline about the history of seer stones, which also helped Joseph Smith learn about his own prophetic gifts. Finally, this book explores how Joseph Smith took his own experiences with seer stones and created a theology of seer stones that became closely linked with his unique doctrines of exaltation.
Watch the book trailer here: