Brigham Young: Images of a Mormon Prophet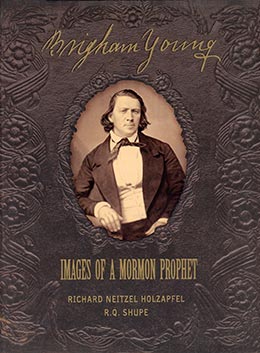 This book has not been released for online reading.
Published in 2000
ISBN 1-5700-8625-7
Out of Print
About the Book
The focus of this project is to bring together all the known paintings and photographic images of Brigham from his lifetime. Additionally, a representative sample of the numerous graphic images of Brigham appearing in newspapers, magazines, and books from the same period are reproduced. Illustrations of the Mormon leader in these publications sometimes closely reflect the photographic record because they are based on original photographs or because they were made from personal observations by a trained artist. In many cases, artists met Brigham face-to-face and then worked from photographic images to finish their work. Other illustrations, however, range from the ridiculously funny to the blatantly vicious, like many political cartoons of the day.