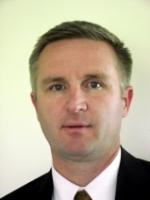 Ryan Jenkins was employed with Seminaries and Institutes when this was written. His position was in Curriculum Services, where he was helping write and edit the new Seminary curriculum.
In 2004, he obtained a master's degree in education at Weber State University. He is associate editor of Great American Documents for Latter-day Saint Families and for a Latter-day Saint Student Edition of the Book of Mormon. He was a religious/political/current event blogger for the Standard Examiner (2011–2012).
He is married to Melissa Call and they have six children.