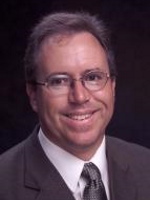 Gary Hatch (1964–2010) was a professor of English at Brigham Young University who specialized in the history of rhetoric, rhetorical criticism, and writing program administration. He taught first-year writing, advanced written and oral communication, and courses on rhetoric, argumentation, and writing pedagogy.
Hatch graduated from Bingham High School, where he was senior class president, Sterling Scholar, and state debate champion. He served an LDS mission in Copenhagen, Denmark. He attended BYU as a Kimball Scholar, and there he met Anne Marie Henrichsen. They married in the Mesa Arizona Temple on May 31, 1986, and became the parents of three children.
In 1992, he received a PhD from Arizona State University and took a position as a BYU professor of English and later as associate dean of Undergraduate Education. He was also former committee chair and chief reader for the national Advanced Placement English Language test.
He passed away unexpectedly on May 1, 2010.