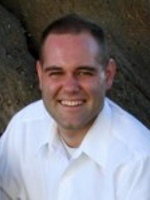 Stephen J. Fleming is a scholar and author in religious studies.
Fleming earned his bachelor's degree in history from Brigham Young University and his master's in history from California State University, Stanislaus. He is a PhD candidate in religious studies at the University of California, Santa Barbara. Areas of his research include the history of Christianity, religion in the Roman Empire, religion in the Middle Ages, English Reformation, religion and modernity (Enlightenment), and Mormonism.
He regularly contributes to the Juvenile Instructor Mormon blog. He has published articles in BYU Studies, Mormon Historical Studies, Religion and American Culture, Church History, Max Weber Studies, and New Jersey History.
He and his wife, Lee, are the parents of four children.