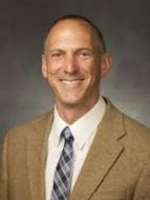 D. Morgan Davis was an Assistant Research Fellow at Brigham Young University's Neal A. Maxwell Institute for Religious Scholarship when this was written. He holds a PhD (2005) in Arabic and Islamic studies from the University of Utah, an MA in history from the University of Texas at Austin, and a BA in Near Eastern studies from Brigham Young University.
Davis has been affiliated with the Middle Eastern Texts Initiative (METI) since its launch in 1993, supervising the translation, editing, and publication of medieval Arabic, Hebrew, and Syriac works of philosophy, theology, mysticism, and science in dual language editions, with text and translation on facing pages. He has served as the project's director since 2010. Davis is also an associate editor of the Mormon Studies Review and in-house acquisitions and development editor for Mormon studies titles at the Maxwell Institute.
His areas of research interest include religious studies (with particular focus on Islam and Mormonism in dialogue), and on Mormon history and biography in the late nineteenth and early twentieth centuries. He is coeditor (with Andrew Skinner and Carl Griffin) of Bountiful Harvest: Essays in Honor of S. Kent Brown (Provo: Maxwell Institute, 2011) and has published articles in BYU Studies, The Religious Educator, and Insights. At BYU he has taught classes on the Book of Mormon, Islam, Arabic philosophy, and the history of the Middle East to 1800.
Davis is an avid traveler, runner, hiker, and mountain biker, and an occasional tenor soloist. He is married to Kristina Nelson, and they are the parents of four sons and two daughters.